Date Published: 08/11/2021
ARCHIVED

- False emergency landing at Palma results in dozens of migrants fleeing
The Palma de Mallorca airport has been reopened after chaos of escaped passengers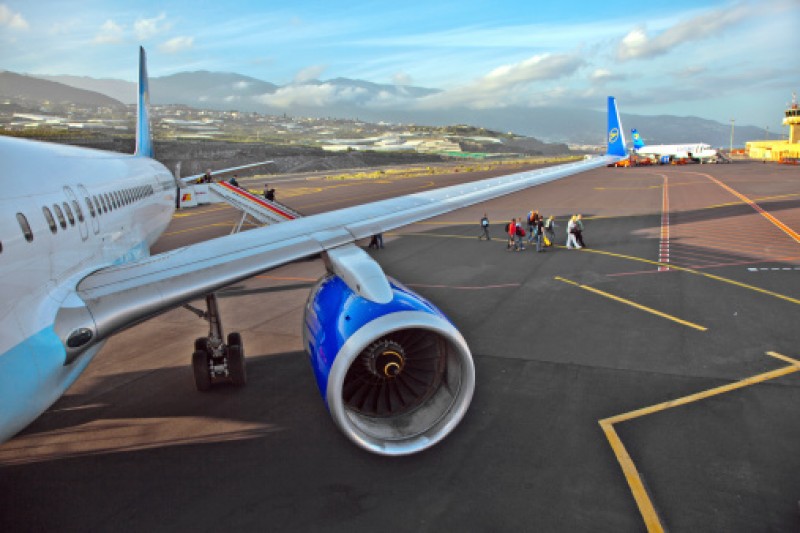 Spanish Police were left baffled on Friday November 5 when a riot was caused by about twenty passengers trying to flee a plane that had landed for a medical emergency at Palma airport, which also had another security issue this week as
a passenger tried to leave the country with a
gold bullion
.
Official sources have reported that the flight was diverted due to a medical emergency, and, once it landed and the patient and a companion were taken to the Son Llàtzer hospital, several other Moroccan passengers forced their way off the plane and fled through the runways.
Lo del aeropuerto de Palma y los marroquíes desperdigandose en él 😂 pic.twitter.com/MJGHUdwCYf

— 𝘗𝘦𝘵𝘦𝘳𝘨𝘦𝘮𝘪 (@petergemi) November 6, 2021
According to the government delegate in the Balearic Islands, Aina Calvo, this was an "unprecedented event, which had never happened" before in Spain.
The unusual event occurred on Friday afternoon, when an Airbus A320 from the Air Arabia Maroc company that covers the Casablanca-Istanbul route requested an emergency landing to the Palma airport control tower due to a medical problem on board.
As explained by the delegate, Palma airport is an "international health airport", so this type of request for landings due to a medical emergency is "common".
Once the plane hit the runway at around 7pm, the doors were opened so that the medical team could attend to the passenger, a 32-year-old Moroccan who had apparently suffered a diabetic coma.
After the patient had been removed at around 8.30pm, several other passengers barged their way from the aircraft and took off down the runways, causing the closure of the Palma airport for several hours and the diversion of dozens of flights.
While officers from the Guardia Civil and National Police launched a search for those who had fled, the nearby hospital disclosed that the patient had faked a diabetic coma and was in perfect health. He was arrested for entering Spain as an illegal immigrant, while his companion ran off as soon as they reached the hospital.
This attempt at illegal migration to Spain has left officials baffled and thrown up three priorities: locate the escaped immigrants, find out exactly how this incident happened, and figure out if "it is an orchestrated, planned event" or whether it was just an isolated incident where the passengers saw an opportunity and took advantage of it.
Ms Calvo believes that "there is no data to suggest" that it is an operation orchestrated by an organised group, since some passengers are reported to have had a passport to go on to Turkey and none had previously applied for asylum. Rather, the government delegate has suggested that the situation caused a sense of "nervousness" among the passengers who panicked, and took the chance to run.
Several of the passengers have since been detained and are being questioned, while more remain at large.
This illegal entry to Spain has occurred at a time when irregular migration continues to grow in this country; the figure has grown from 4,552 arrivals by sea in 2014 to 40,106 in 2020.
Image: Archive
Read more articles about Illegal Migration
Contact Murcia Today: Editorial 966 260 896 / Office 968 018 268