Date Published: 26/06/2014
ARCHIVED

- Santa Ana del Monte development to be demolished in Jumilla
In six months all traces of the Jumilla development have to be removed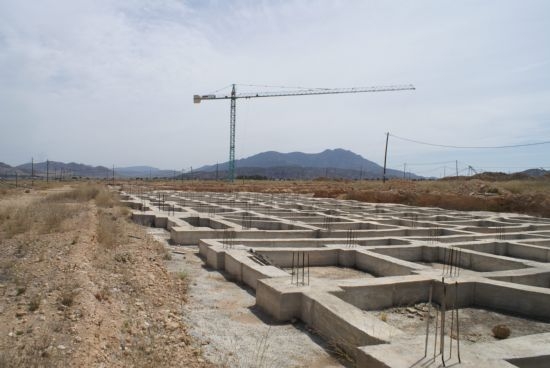 Half of those who laid down deposits on these partially built properties were foreigners, many of them British.
The residential development of Santa Ana del Monte in the municipality of Jumilla was given the green light by the authorities in 2007, and the promoting company was quick to begin work on urbanization, infrastructures and the first houses as soon as possible.

However, the company rapidly hit a number of problems and construction stalled, leaving frustrated buyers without their homes, the promoter with a series of court battles to face and the council with a headache which would take more than seven years to resolve.


Now, seven years after the first trench was dug, the constructor has been given a period of six months by the Town Hall in which to dismantle and remove all the foundations and plumbing installations which were carried out for the 572 homes on which work was started.

This follows the judgement reached by the Supreme Court of Justice of the Region of Murcia in August 2013, which annulled the original Town Hall decision to allow the development to go ahead.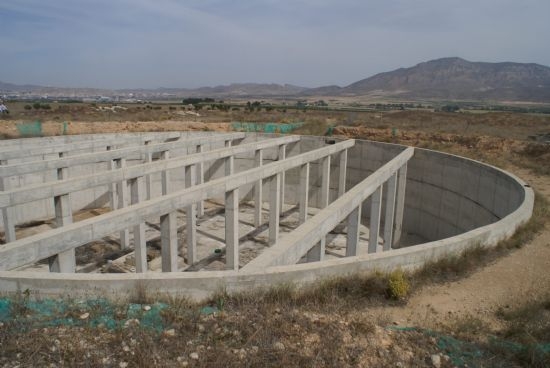 Originally 2,138 homes were approved by the Town Hall as part of an ambitious macro-project including two 18-hole golf courses, a luxury 5-star hotel and a multi-sports complex with shops and restaurants forming a nucleus around which a residential complex could be built in several phases. Deposits were taken on at least 966 properties, only half of them from Spaniards, but in May 2008 the developer entered into voluntary administration, leaving many potential purchasers without either a home, their deposits, or even, in many cases, a bank guarantee for the money paid.


A dispute over water supplies and a shepherd who refused to sell his land to the developer caused construction to be halted, and after a few years a reduced project was agreed on, consisting of 1,263 properties, a 9-hole golf course, a clubhouse and commercial and green areas. Buyers, promised that they would still get their home undertook an extensive series of meetings to try and agree on whether to accept the proposals offered as an alternative, or try to recover their deposits, the promoter insisting even after the Supreme Court ruling damning the development for good that buyers would get their homes in the sun.

Now though, if the developer keeps to the timescale, by the end of the year there will be no physical evidence that the project ever existed, and this rural area of Jumilla will be cleared of the partially built infrastructure which has been the source of so much hope, and so much pain for those who have paid out good money for their dream properties. If the demolition is not carried out, on the other hand, then the Town Hall will send its own bulldozers in.


This is the second development in Jumilla for which permission has been overturned on the grounds of inadequate water supply, and while in this case there is building work to be demolished in the case of "El Valle" no such moves were necessary. In El Valle, though, farmers whose land had erroneously been re-classified as "urban" in order for the development to go ahead have, according to regional Spniah language press reports, been paying higher rates of IBI property tax as a result, and will now be compensated for over-payments which date back to 2009.

And what about the 966 people, half of them foreigners, who paid over substantial deposits for homes which will never be built and have spent years fighting for their properties or their money back?
Any compensation for them?

Contact Murcia Today: Editorial 966 260 896 / Office 968 018 268