Date Published: 08/07/2021
ARCHIVED

- From July 19 vaccinated English residents returning from Spain will not have to quarantine
English quarantine for amber list countries to end on July 19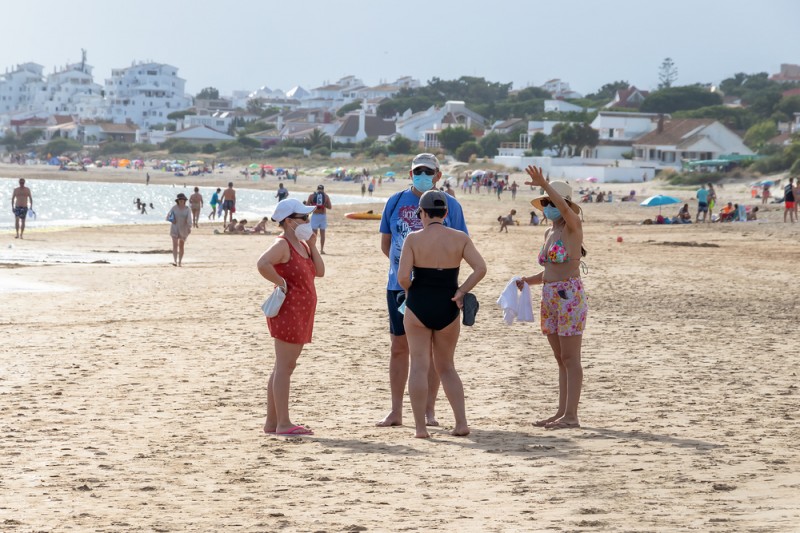 Transport Secretary, Grant Schapps has told MPs in the Commons that fully vaccinated English residents who have travelled to amber list destinations and been vaccinated through the NHS roll-out, currently including Spain, will no longer have to quarantine on return from 19 July.
However, they will still be required to submit to two PCR tests both before and after their return, the first three days before returning to England and the second within two days of their return:"They will still be required to take a test three days before returning, the pre-departure test, demonstrating they're negative before they travel, and a PCR test on or before day two, but they will no longer be required to take a day eight test."
Currently, anyone returning from amber or red list countries must isolate for 10 days, regardless of vaccine status, and anyone giving a positive covid test result will still be required to self-isolate.
The changes apply to England, with Scotland, Wales and Northern Ireland able to make their own rules, but generally the governments of the devolved nations have been following the travel changes made by the English government.

Grant Shapps emphasised that the exemption is only for those who have been fully vaccinated: "To be clear, a full vaccination means 14 days have passed since your final dose of the vaccine," Mr Shapps said.
The new conditions will apply from July 19, which co-incides with the day on which most Covid restrictions within England are set to conclude, although the final confirmation of this will not be made until July 12.
He also confirmed that from July 19, the Foreign Office will remove its warning against travelling to amber list countries, which include Spain, permitting travel for leisure purposes and to visit family: "From 19 July, we will remove the guidance that people should not travel to countries on the amber list. This means people will be able to travel for leisure, business and to see family in amber list countries."
Under 18s returning from amber destinations would not be expected to quarantine, but would still have to take a PCR test on their return to the UK within 2 days of arrival: "Children under 18 returning from amber list countries will not have to isolate on their return nor take a day eight test," Mr Shapps said.
"Children between the ages of five and 10 will only need to take a day two test - and, as before, children four and under will be exempt from all testing and isolation requirements."
Although this is good news for those wanting to travel, the insistence on two PCR tests for adults and one for children could still add an additional £400 to the cost of an average family holiday.
However, he also issued a cautionary warning that "an amber list country could still turn red", in which case holidaymakers would be required to quarantine in government designated hotels, for which they themselves must pay for 10 days, so although the message is positive for those hoping to travel to second homes in Spain this summer, it also contains a strong note of caution.
The changes announced means in practice that the conditions for green list and amber list travellers will be virtually the same as travellers returning from green list countries currently have to pay for PCR tests but do not need to quarantine.
One final point to note is that the quarantine exemption only applies to those who have been vaccinated through the NHS rollout: "It does need to be a vaccine administered through the NHS rollout so you would need to have received your vaccine through the NHS rather than in a different country."
So this effectively means that any English nationals who have been vaccinated in Spain, for example, but actually live in the UK, will have to quarantine on entry into the UK.
And the announcement today also only relates to those who are fully vaccinated; adults who have not had two jabs will still be obliged to quarantine when entering the UK from an amber list country or face a fine of up to 10,000 pounds sterling.
Although the move is being welcomed by the travel sector there is still caution about the whole subject of international travel at the moment and airlines carrying passengers to holiday destinations have already made it clear that passengers will be expected to continue wearing masks on board holiday flights.
Yesterday the UK announced 32,000 new coronavirus cases and 33 deaths, although as nearly two thirds of UK adults have been double vaccinated, the message coming out from the government is that the risk of hospitalisation and death is considerably reduced by the double vaccination.
However, this doesn´t prevent the virus from continuing to spread and mutate and cases are rising rapidly in Spain, fuelled by the Delta variant, with other variants, such as the Lambda and Columbian variants, causing concern in different parts of the country.
Spain yesterday entered into extreme risk territory as new cases passed the 250 per 100,000 of population barrier again.
So although this is very welcome news for second home owners in Spain and all those businesses struggling to remain solvent due to the low level of international tourism traffic here, there is also caution about the implied risk of the increased movement and the decision of both governments to relax restrictions and facilitate movement this summer.

Contact Murcia Today: Editorial 966 260 896 / Office 968 018 268