CAMPOSOL, CHURCHES AND HOURS OF SERVICE
For more articles select a Page or Next.
English language church services, Region of Murcia
English speaking churches and religious organisations within the Region of Murcia Mar Menor Area La Manga Club There is a church on the La Manga club, near to Los Belones, where services are held in English, St Teresa's, which is an Inter..
The church of Bolnuevo
Home to the figure of the Virgen de la Purísima, or the Virgen del Milagro The small church of Bolnuevo is used only once a week for Holy Mass (in Spanish), which is held during the winter months at 10.30 on Sunday mornings. The..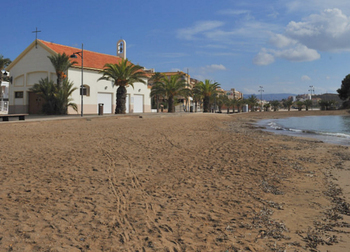 Parroquía san José, Puerto de Mazarrón
Iglesia san Jose Puerto de Mazarrón, Hours of Service and location Mass is celebrated in Spanish. Parroquía San José Calle de san Vicente S/n Puerto de Mazarrón Click for map, Calle san Vicente, Puerto..
Iglesia de San Andrés de Mazarrón
Mass is celebrated daily at the Church of San Andrés in Mazarrón This is the church used most extensively for worship today within Mazarrón itself, and offers daily mass for those living in or visiting the town. (Mass is given..
Catholic Churches in Mazarrón
Hours of mass and churches in Mazarrón Iglesia de la Purísima Plaza del Convento , Mazarrón This beautiful little church is open during the morning on Saturdays, when the weekly market is held in the Plaza del Convento..
Iglesia del Convento de la Purísima, Mazarrón
The church of La Purísima in Mazarrón 16th-18th century Iglesia del Convento de la Purísima The Convento de la Purísima is located in the heart of the old town of Mazarrón, overlooking the main market..
For more articles select a Page or Next.
Toffeespn
article_category
Contact Murcia Today: Editorial 966 260 896 / Office 968 018 268