ARCHIVED

- Thursday 25th May ENGLISH guided Bullas wine tour

Includes return trip in a minibus, lunch, wine tastings and guided tour, pick-up from Los Alcázares
Mediterranean Cartagena tours specialise in English language guided tours of the Region of Murcia, using a fully qualified and legal official tour guide.
The Murcia Region has a number of wine-producing areas, and although Jumilla is well-known, some of the best wines produced here are actually from the D. O Bullas Designation of Origin, specifically in a lovely setting known as the Valle del Aceniche, where wonderful family-owned wineries are to be found.
This is a beautiful area, an unexpected verdent gem, nestling in a corner of the municipality and with specific climatic conditions and subterranean water reserves which give the grapes grown in this area their own distinctive characteristics.
This tour offers a complete wine experience including pick up and drop back service, comfortable private minibus, visit to the local Wine Museum ( which is well worth the effort) and a typical small winery, wine tasting and concluding the trip out with lunch in a local restaurant.
Meeting Time and Place: 9 am – There are pick-up points in Los Alcázares and Torre Pacheco (specific locations arranged on booking for Torre Pacheco, Los Alcázares pick up by Hotel 525; Click Hotel 525) – Price: 50 euros (Whole day tour with Guide, Transport, Entrance Fees, Wine Tasting & Lunch included)
12 people required in total in order to run the trip
BOOKING IS ESSENTIAL, as places are limited, call 650 01 73 27/968 259 155 or email using the safe contact box below.
Please note. Ignacio is one of the very few fully qualified English speaking guides licensed to run tours anywhere in the region, including wine trips to Jumilla, and can cater for groups of any size, as well as tailor making routes to fit your group, so please contact to ask for a quote.
Other forthcoming tours can be viewed by scrolling down the page.
Address
info@mediterraneancartagenatours.com
Tel: 0034 968 259 155
Mobile: 0034 650 017 327

English language guided tours Cartagena, Murcia City and throughout the Murcia Region

CLICK HERE to Email Your Enquiry or Call today or visit our website to book.
Mediterranean Cartagena Tours is one of the few fully legal and qualified companies offering group outings, guided tours, and hiking excursions around the Region of Murcia and Alicante Province, in not only English, but a number of other languages. The company aims to ensure that visitors have an enjoyable experience and learn about the traditions and customs of the location visited , as well as the history. Groups of all sizes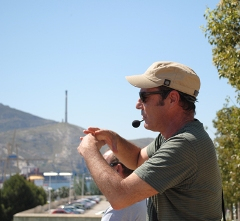 are catered for, so please ask for a quote.

Regular scheduled visits are offered around Cartagena and Murcia in English. See feed at bottom of the page for the next trips.

The man behind Mediterranean Cartagena Tours and Mediterranean Cartagena Tours is Ignacio Benedicto. Born in Cartagena, Ignacio set up the company to share his love for his home city and qualified as a fully legal and registered tour guide for the whole of the Murcia region. His combined interests of history and heritage plus modern popular culture have resulted in a series of fascinating tours, in which he specialises in sharing not only the bare facts of history, but also the colourful stories woven around them.

Tours:
Turismo's mission is to make each tour both informative and entertaining. Visitors walk away with the feeling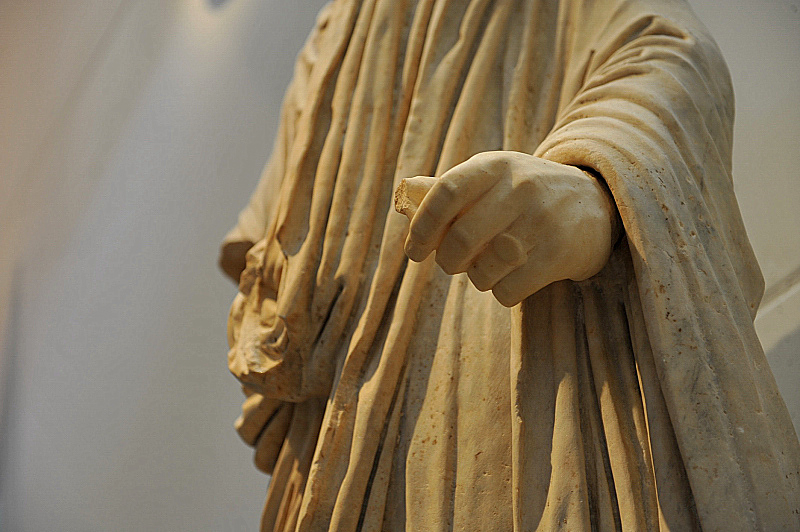 of having learnt about culture and history through a series of enjoyable stories and anecdotes. Most of all, they walk away with a sense of having had value for their time and money.
The company offers a wide range of standard tours, mostly focused on culture, art and history; they include:
City Tours: Ancient Cartagena, Complete Cartagena, Historic Cartagena, Harbour Cartagena, Renaissance
& Baroque Murcia, Moorish Murcia, Alicante, Elche, Orihuela, Lorca & Caravaca
Hiking Tours: Salinas de San Pedro, Sierra Espuña, Calblanque Regional Park
Scenic Tours: Ricote & Moorish Valley, Mining Sierra & La Unión, Mar Menor
Town and Countryside Tours: Mula, Cehegín, Cieza, Alhama, Totana and Aledo
Archaeological Tours: Begastri, Villaricos, Rock Art Sites (World Heritage)
Wine Tours: visits to wineries in Jumilla, Yecla, Bullas or Cartagena with the option of tasting

Guides:
All the guides are knowledgeable professionals with an enthusiasm and passion for their region. They are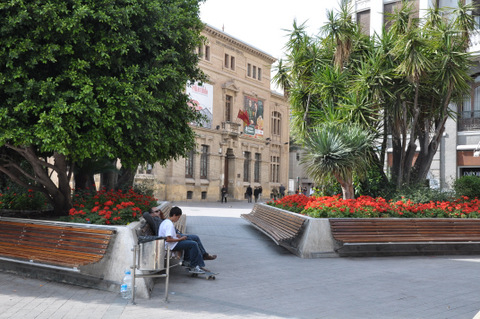 experts at presenting the peculiarities and complexities of Spain's rich artistic and historical legacy in a clear fashion. Languages are not a problem: not only English, but also German, French, Italian, Russian and, of course, Spanish; including "easy speech" tours for those in the process of learning Spanish. What's more, the company holds the quality certification, "Compromiso de Calidad Turística en Destinos" issued by the Spanish Ministry for Tourism.

Bespoke service:
Tailor-made tours for private & family groups are available and the prices quoted are based on a per person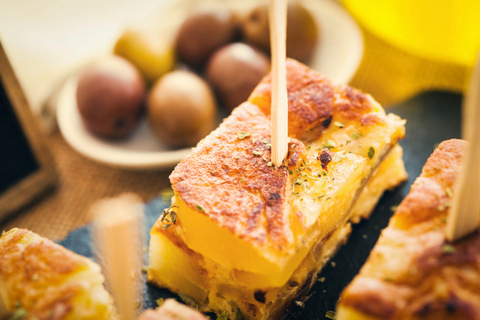 rate and do not include entrance fees. Transport, accommodation and meals can be arranged

Up to 10 people: € 10 each
11 to 15 people: € 8 each
16 to 20 people: € 6 each
20+ people: € 125 for the group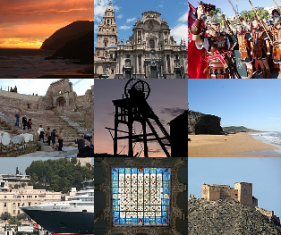 Mediterranean Cartagena Tours can also arrange scenic tours for big groups travelling by coach and VIP tours for cruise ship passengers.

So, for tourist groups large and small or for expat residents looking to know a little more about their local area, Mediterranean Cartagena Tours offers in-depth and entertaining tours at reasonable prices.
Booking is essential via telephone or email
revspart
Contact Murcia Today: Editorial 966 260 896 / Office 968 018 268