Date Published: 20/09/2021
ARCHIVED

- Spain could force workers to get the coronavirus vaccine
Italy has become the first country to impose mandatory vaccinations for workers, but is it possible that Spain might follow suit?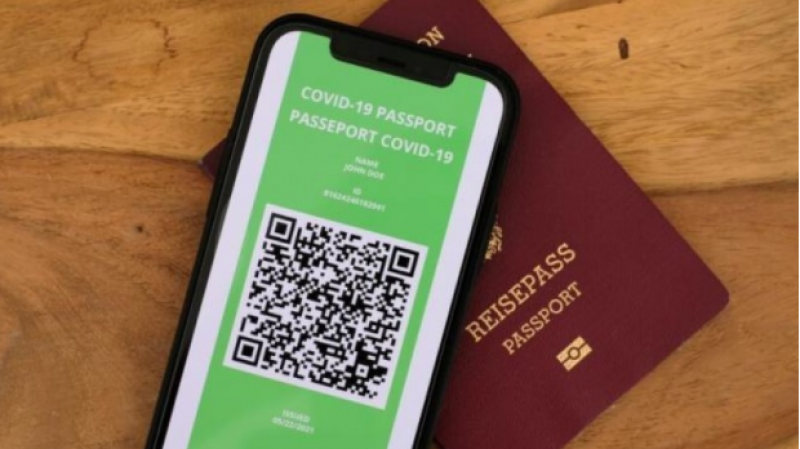 Following the Italian government's decision on Thursday September 16 to require a
Covid
certificate from people in order to go to work, experts in Spain are now questioning whether the measure could be imposed here. Insisting that the new rule, in place between October 15 and December 31, is necessary for "protecting the economic reactivation" of the country, the president of
Italy
, Mario Draghi will require some 23 million workers to either provide proof of being fully vaccinated, having recovered from the virus or take a coronavirus test every 72 hours if they want to enter the workplace.
According to Juan de la Cruz Ferrer, a doctor of Law and professor at the Complutense University of Madrid (UCM), the question can only be answered by looking at the Spanish Constitution, which guarantees personal freedom, so any restrictions of this kind would have to be made by law. The professor is not in agreement with Italy's latest move, but suggests that there must be a balance between personal freedom and public safety, adding that a system such as that already adopted by France and Greece, whereby health care workers must be vaccinated, could be a good compromise.
Labour Law expert Juan Gil agrees, pointing out that fundamental rights as laid out in the Constitution are not absolute, and can actually be subject to restriction in special cases, such as public safety.
"There are reasons to impose compulsory vaccination", Mr Gil said, and it is appropriate to restrict fundamental rights for people in "certain jobs facing the public, in hospitals or in educational centres".
From an employment perspective, according to the Occupational Risk Prevention Law, companies are required to offer a vaccine, if available, to all their staff to prevent workers against risks related to exposure to biological agents, but employees are not obligated to accept the jab.
But, although an employer can't impose a vaccination, a government can certainly legislate for it.
Lawyer Pere Vidal has added another consideration which suggests that the Spanish government could be opening a huge can of worms by introducing mandatory Covid jabs. The vaccinations are still in their infancy, he pointed out, and nobody knows what side-effects could become apparent in years to come. If the central administration were to enforce the vaccines, they could be subject to any number of legal actions down the line.
While it is indeed possible, if not probable, that the government in Spain could impose vaccinations, Mr Vidal reiterated that maintaining "less invasive" controls in the workplace, such as hand washing, the wearing of face masks and social distancing, is a much more sensible way forward.
Image: Archive
Contact Murcia Today: Editorial 966 260 896 / Office 968 018 268