Date Published: 01/09/2021
ARCHIVED

- Ten free classical music concerts in Cartagena museums between September and December
Local, national and international artists will be performing in Cartagena, Murcia, over the next four months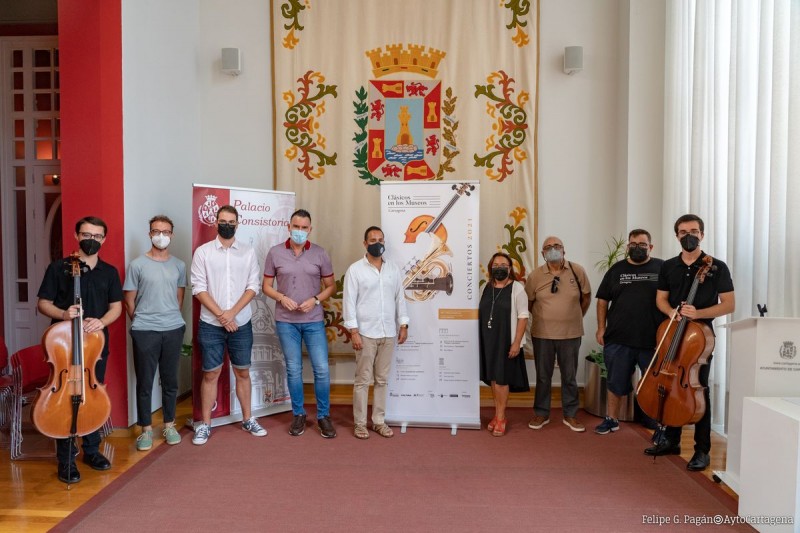 The Culture department in the municipality of
Cartagena
has organised a project named 'Classics in the Museums', which aims to showcase the city's museums and offer performances by local, regional, national and international artists.
The event will continue throughout the months of September, October, November and December, with an extensive series of classical concerts in different museums.
Aiming to boost museum visits in the municipality, the event hopes to expand the cultural offerings in Cartagena and provide a platform to local artists, as well as performers from across Spain and other countries.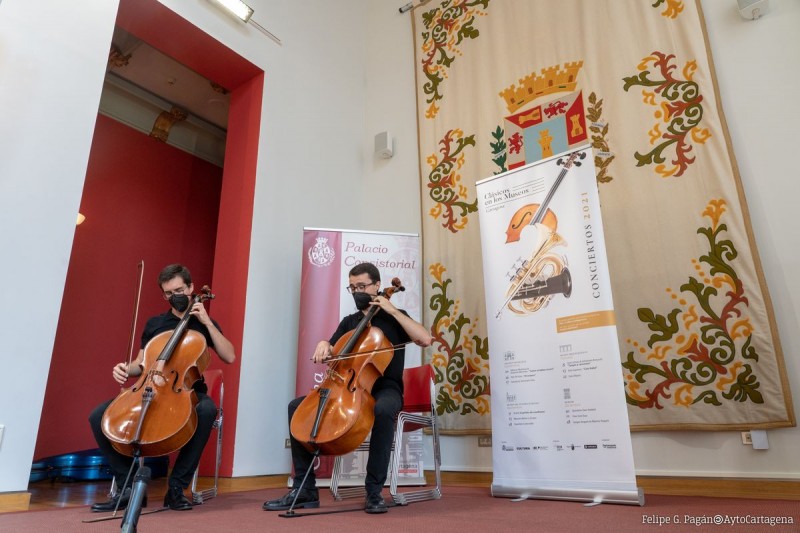 The programme for this year's 'Classics in the Museums' is:
-September 10, Municipal Archive: "Sobre el tablón oscuro" by Alfonso Martínez and Antonio Martínez, two local Cartageneros who perform popular songs with a traditional Spanish essence.
-September 16, Municipal Archive: "Al océano" by Petr Vit Dúo, a Czech composer whose music is performed by Brazilian violinist Israel de França.
-September 17, Municipal Archive: Salvatore Seminara Dúo, performing original music in a wide range of styles, combining modern and traditional music.
-October 8, Municipal Archaeological Museum:
"Tangos y canciones" by Doris Orsen and Johannes Kreusch, a guitar and violin duo who have been performing together for over 25 years.
-October 15, Municipal Archaeological Museum: Dúo Equinox, two European classical music artists, who perform expressive baroque and renaissance pieces.
-October 22, Municipal Archaeological Museum: Dúo Elipsis, two experienced Italian musicians who have toured across three continents.
-November 9, Roman Theatre Museum: 4TANIT
– Saxophone Quartet, a recital led by musicians from Cartagena, who will perform pieces from the famous composers Astor Piazzolla and Pedro Iturralde.
-November 13, Roman Theatre Museum: Mamen Baños and Grupo 13, the choreographer from Cartagena has prepared a "Flamenc-Arte" performance, with both dancing and music.
-November 18, Roman Theatre Museum: Concordis Quartet, made up by four Portuguese guitarists who specialise in fado and Brazilian music.
-December 10, MURAM:
QART HADAST Quintet, made up of five local musicians from Cartagena, who perform a variety of music from different cultures and time periods.
-December 11, MURAM: Finn Svit Dúo, a Danish duo who perform pieces from Bach, Nielsen, Piazzolla and more.
-December 18, MURAM: Sergio Arqués and Alberto Arqués, a musical duo also from Cartagena who perform music from a variety of styles: baroque, classicism, romanticism…
All of the free concerts begin at 8pm and have limited capacity, which is why it is necessary to make a reservation on Cartagena's Culture website (cultura.cartagena.es).
IMAGES: Ayuntamiento de Cartagena
Contact Murcia Today: Editorial 966 260 896 / Office 968 018 268