Date Published: 30/03/2014
ARCHIVED

- UK TV satellite signals seem to have settled down. Rainbow Satellites Bulletin April 2014
Satellite & Internet Tv news for the region of Murcia Spain
UK TV reception will never be as good as it was but at least we can work with the weaker signals here in Murcia to give most people the TV channels they love.
TV NEWSLETTER -- APRIL 2014
TV NEWS ...........
Well of course the big story is still the new satellite that transmits our UK TV ........... all seems to be now settled but we have to accept the signals are far weaker than they were on the old satellite ............ reception will never be as good as it was but at least we can still receive UK TV ...........

Down the coast from Almeria onwards and through Portugal there is no signal to receive so no satellite UK TV ...........

One client did comment that this may have a bearing on house prices here ........... if you were in the UK looking for a Spanish property and Murcia could get UK TV and Andalusia not that may well influence your decision ...........

Not the be all and end all but perhaps some influence ........... Local estate agents take note and include "UK TV installed" in a property listing ????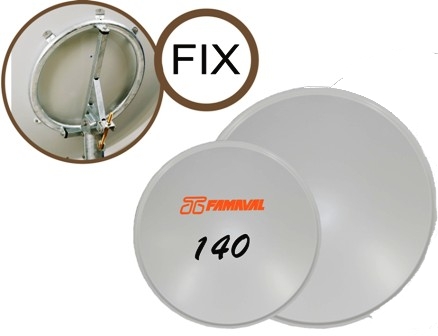 To get reliable UK TV we do again (it was the same 5 years ago with the previous satellite) need the larger dishes ......... we at Rainbow feel the 1.45 Portuguese Prime Focus is the minimum for reliable TV viewing ...........

A 1.80 is ideal. There are lots of 1.35 offsets around the area and these can be made to bring a signal in provided you do not want specific regional variations and you are happy with some pixcellation at times during the day and definitely poor reception in bad weather ......... but they are cheaper !!!!

Now more than ever if you are buying a property and you want UK TV get a good TV install company to survey for a dish before you finally buy .......... The huge dishes required can not be mounted on some properties ........... Dont be disappointed.

Internet TV is a reality now but you do need really good consistent internet ......... Net TV is not like sending an email -- where you use the net for a millisecond -- TV requires 24/7 always there consistent internet ........... And thats not always possible especially in Murcia ! On top of that many NET suppliers do not like you downloading 2+MB/s continuously ......... yes they say they provide you with , say 8MB/S that was for short periods ......... many of them can not cope with that figure continuously.

However where you have good internet TV can be really good ...........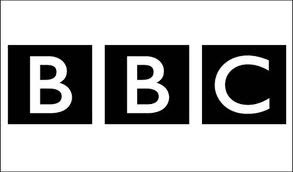 Finally some channels news ............ BBC is to close BBC3 ........ Not a channel I watched often but there were some innovative things on there.

Channels five is to open "5+24" ............ like the +1s which run an hour behind the live transmission this will just be a repeat of the day before ............. I suppose another way to catch up on missed viewing if you didnt see it live , or on +1 , or recorded it , or cant get 5OD ....... Then you will have 5+24 !!!! Will all the other channels follow ???
For full contact details Click Rainbows Satellites
revspart
article_detail
Contact Murcia Today: Editorial 966 260 896 / Office 968 018 268