Why you should plan your funeral today
According to a study by funeral plan provider Avalon, one in ten people wouldn't feel comfortable talking to a loved one about their funeral wishes.
In truth, it's probably the last thing you want to think about when you're enjoying your life in the sun but planning ahead for your funeral is something all British expats should do. By avoiding the conversation, it could mean loved ones are faced with unfamiliar customs and language barriers when planning a funeral abroad.


Funeral planning expert, Jason Gardner, from Avalon provides a quick guide to expat funeral plans and why they're the best option to ensure loved ones are left with wonderful memories and can
celebrate your life exactly as you wish.

How will your loved ones know your final wishes? Will they be able to cope with arranging a funeral in a different language, with unfamiliar procedures? It's not a pleasant thing to think about, but if you're relying on savings or life insurance and haven't spoken to your loved ones about your final wishes, it could make a difficult time even harder.
What is an expat funeral plan?
Traditional Spanish funerals happen as quickly as 24 to 48 hours after the person passes away.
Funerals for British expats can take longer to organise, especially if friends and family want to fly out to say their goodbyes. But beware – this delay could cost your loved ones hundreds of Euros in extra mortuary expenses, which are most often charged by the day.

An expat funeral plan lets you arrange and pay for your funeral in advance, either in a lump sum or affordable monthly payments, so that your loved ones don't have to deal with complicated funeral arrangements or unexpected costs.

Avalon plans are specially designed for British expats. If you split your time between the UK and Spain, an Avalon expat funeral plan is valid in both countries so you can choose to have a funeral either in Spain, or back in the UK. Our local, specialist advisors are on hand to talk through the range of plans and your options so you can relax, knowing everything will be taken care of and your family don't have to worry about arrangements.
Why buy a funeral plan?
A pre-paid funeral plan enables you to make important decisions now so your family won't have to later. Your loved ones will know exactly what you want when the time comes. These include personal choices such as the music and dress code, or whether you would prefer a simple service or a more elaborate celebration of your life. Your family won't have to wonder what you would have wanted and they will have peace of mind knowing you are getting the send-off you had planned.

Discussing a loved one's funeral wishes can bring up feelings of awkwardness or sadness but having these conversations ahead of time is vital. If your loved ones don't know what kind of funeral you'd like, where you keep your will, or where you'd like to be laid to rest, they can face all sorts of hard decisions at an already difficult time.
What's more, you get extra peace of mind that your loved ones will be taken care of with an Avalon expat funeral plan. We have a 24/7 expat bereavement helpline meaning just one call to our dedicated English-speaking team puts the plan in motion. Your loved ones can focus on saying goodbye instead of dealing with the stress and complications of arranging a funeral abroad.
How can you pay for a funeral plan?
With Avalon, you can either pay in full with a single payment, or in a number of monthly instalments over a fixed term. Instalments are flexible so you can pay a monthly amount that you're comfortable with.

Payments are placed in a secure trust fund which is held separately to the Company and carefully managed by independent trustees to ensure your money is protected.
Choosing a funeral plan provider
It's important to do your research when choosing a funeral plan provider to make sure you're purchasing with a credible company. Avalon is proud to be a registered provider of the UK Funeral Planning Authority and we follow their Code of Practice. This means that we have pledged to treat all our customers in a sensitive, dignified and professional manner. The FPA regularly monitors registered companies to ensure they meet their strict standards. Not all funeral plan providers are registered with the FPA.

We are also the fastest growing provider of funeral plans in Europe having helped more than 85,000
customers across Europe and the UK for over 25 years. We work with a network of local and independent Funeral Directors to help your loved ones cope with the unfamiliar Spanish funeral system, and give you the send-off you want.

What's more, we have won Best Funeral Plan Provider at the Personal Finance Awards for the second year running, plus we have over 2,500 reviews on Trustpilot and a 5-star excellent rating, making us the most trusted funeral plan provider so you know you're in good hands.

Our award-winning expat plans have been specially tailored for Brits living abroad. We offer three types of expat funeral plans – Expat Simple, Expat Plus and the Repatriation Plan, depending on the type of support you need. If you'd like to speak to a specialist advisor about putting a plan in place with Avalon, please call us on +34 865 616 550 or compare our expat funeral plans online now.
Address
Calle Albatera, 1-68, 03169 Algorfa, Alicante
Tel: 0034 966 79 90 70

Arranging a funeral abroad can be complicated. We make it simple.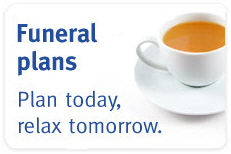 With an expat funeral plan from Avalon, you can protect your family from the complications and cost of arranging a funeral in Spain.
Spanish funerals are very different from those back in Britain, with most taking place within 48 hours. That means that your loved ones are under pressure to make arrangements in a short timeframe, or pay extra mortuary expenses per day.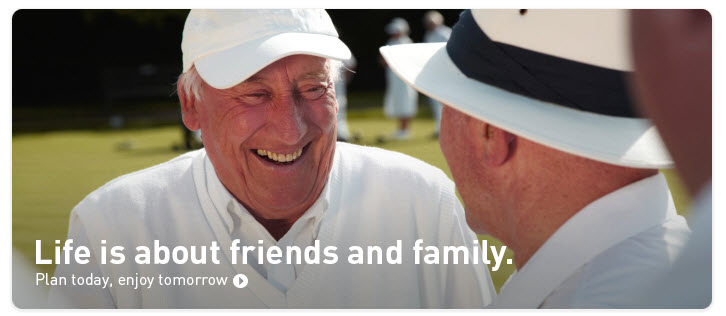 But with a prepaid funeral plan, specially designed for expats, everything is taken care of in advance. You can rest assured that when the time comes, your next of kin only need to make one call to Avalon and we'll put everything in motion.
Rated five stars by our customers on Trustpilot, we are the UK's most trusted funeral plan provider, helping more than 70,000 people for over 25 years. We offer prepaid plans in Spain, the Canaries, Portugal, Cyprus and the UK, with a large network of Funeral Directors across Europe.
Plan happy, choose Avalon.
article_detail
Contact Murcia Today: Editorial 966 260 896 / Office 968 018 268