Date Published: 09/09/2021
ARCHIVED

- Glorious cycle of life in Lorca as biowaste makes growing up a greener experience
Biowaste collected from within the municipality is now being used to improve the surroundings for schoolchildren as Lorca embraces the cycle of life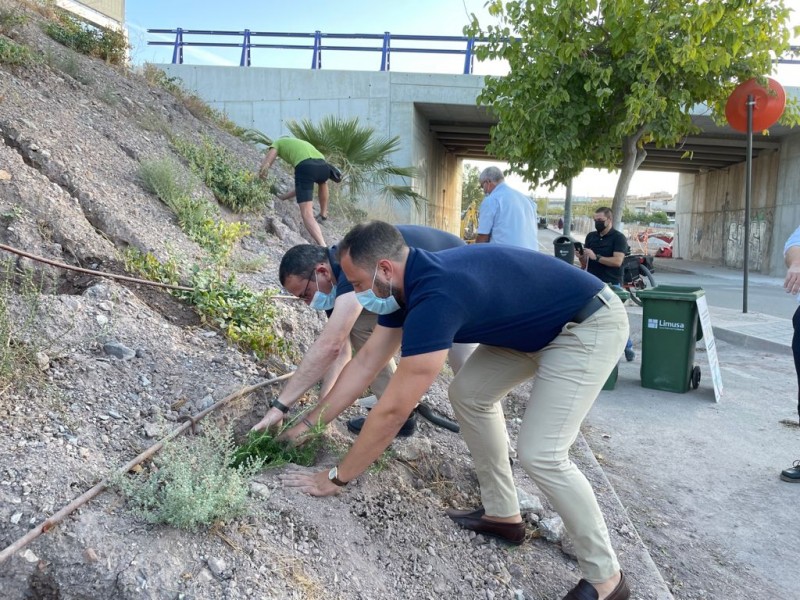 The surroundings of the IES San Juan Bosco de Lorca school are being improved and beautified this week thanks to a pilot scheme which has examined the potential uses of composting of bio-waste collected in the municipality.
The Mayor of Lorca, Diego José Mateos, presented the initiative on Thursday, via which the surroundings of the IES San Juan Bosco de Lorca will be replanted using compost obtained via the composting of bio-waste in the municipality.
The repopulation project 'Parque Forestal Lorca Sur' was presented a few months ago and is a pioneering program which will turn the area into a new green lung for the city, transforming a dirty and degraded space into a sustainable natural area which all residents of the municipality can enjoy.
For this whole reforestation programme, collaboration between various bodies has been essential, with private businesses joining public bodies and voluntary actions of the public.
For example, the "Nature section" of the hiking organization La Carrasca is in charge of regenerating a deteriorated plot of land planting trees nurtured with compost obtained from the bio-waste recycled by the neighbours participating in the pilot project and treated by Limusa in the treatment plant of the Lorca Waste Management Center .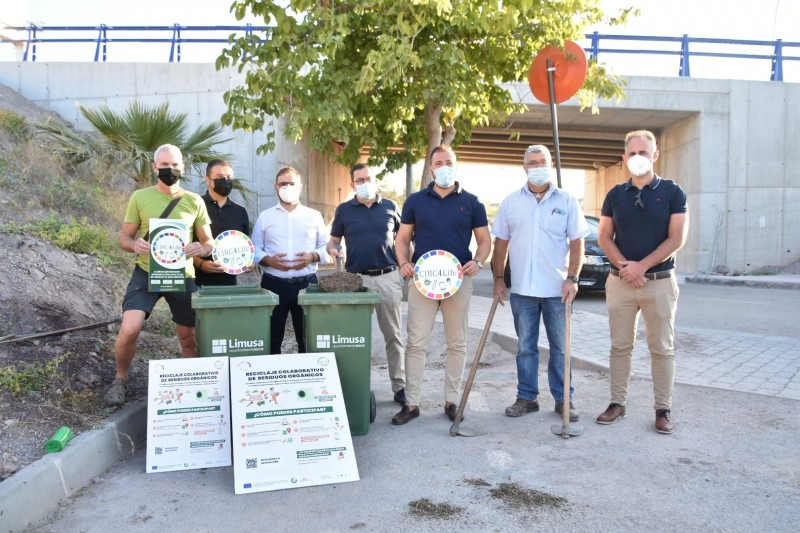 Later in the year, the initiative will move to the Alfonso X School, providing the school garden of the educational center with the bio-waste generated in their area.
The whole project is part of the European initiative CIRC4Life for the management and treatment of bio-waste, and in Lorca the pilot project has involved the provision of dedicated biowaste collection containers, with the thirty residents of the neighborhood who contribute their domestic waste each given a magnetic key with which to deposit their waste, ensuring there are no odours or mess.
At the end of the pilot experience in June of this year, the residents in the pilot scheme had made just over 500 deposits in the bins, depositing 620 kilograms of bio-waste, generating slightly more than 30 kilos of compost.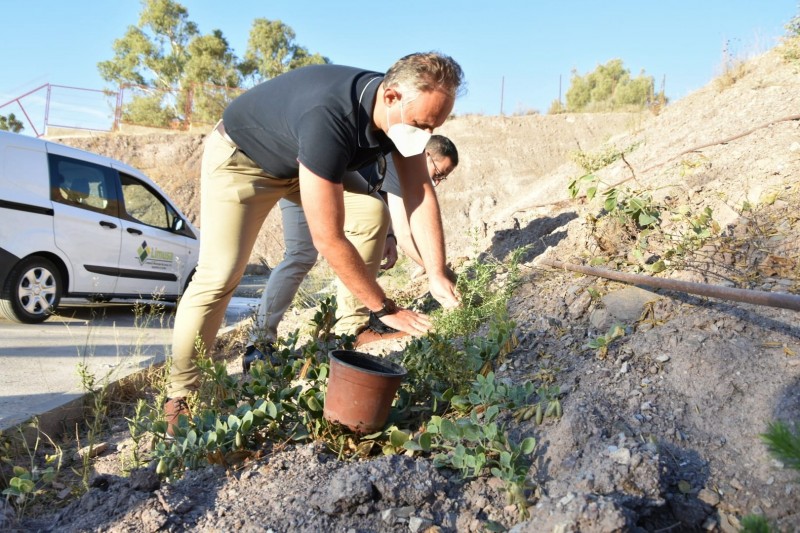 The brown containers collected the remains of food in general, such as skins and remains of fruits and vegetables, remains of meat, fish and seafood, pasta and rice, egg shells, coffee and tea grounds, bread, small garden waste (weeds, herbs, flowers and plants), as well as used napkins and kitchen paper or bottle corks, all of which has made fabulous compost instead of going into a landfill site.
The implementation of the municipal collection of bio-waste will be used to transform and reforest the foothills of the Sierra de la Torrecilla, one of the black spots on the urban periphery of the city that had practically become a landfill to create the future 'Parque Forestal South Lorca '.
Images: the alcalde getting stuck into the job in Lorca. Ayto. Lorca
Contact Murcia Today: Editorial 966 260 896 / Office 968 018 268