Date Published: 20/07/2021
ARCHIVED

- CHS to limit extraction of subterranean water
The CHS is limiting the amount of water that can be extracted from underground aquifers in a bid to slow down the damaging subsidence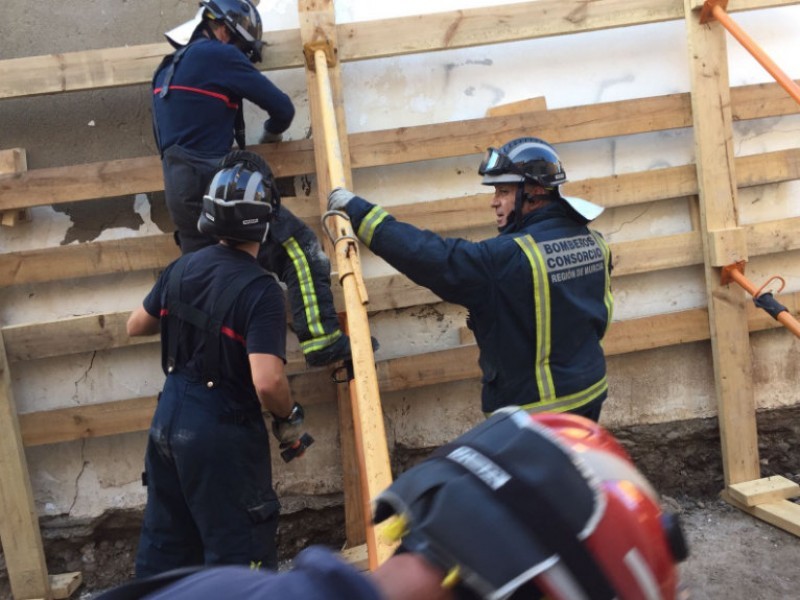 Since the 1990s, several municipalities in both Murcia and Alicante have experienced subsidence, which in extreme cases has led to people being evacuated from their homes and in rare cases, houses being demolished, the issue linked to that of extraction of water from natural aquifers below the ground.
A serious drought between 1992 and 1995 led to large amounts of water being extracted from underground natural aquifers below the Vega Media and Baja del Segura areas, which cross areas within the Murcia region and across into Alicante province. This, together with structural and foundation issues with the properties involved, resulted in the subsidence.
Some of the subsidence is part of natural processes and isn´t linked to the extraction of water; according to the Segura Hydrographic Confederation, today the land surrounding the city of Murcia subsides around 5 millimetres every year.
The Guadalentín Valley, where Lorca is located, suffers from the most subsidence in all of Europe, dropping some 15 centimetres every year, although this has slowed to around 10cm a year since specific policies have been put in place to prevent mass extraction of subterranean water.
Despite the fact that the Confederación Hidrográfica del Segura (CHS) insists that the extraction of underground water in the Guadalentín Valley doesn't lead to any additional subsidence, the Confederation has decided to set limits on the amount of water that can be extracted from a given area according to a report published in La Opinión this week.
Anyone intending to extract water from subterranean sources has to apply for a licence and the CHS assesses whether there is sufficient water available to grant a licence and specifies how much water can be extracted in any given year.
When a new extraction is proposed, the CHS will now carry out a detailed analysis of the area and the environmental impact of the water extraction. In addition, the Spanish Institute of Mining and Geology continuously monitors satellite images of the region to control the deterioration of the land.
According to Marta Béjar, a researcher at the Geological and Mining Institute of Spain, the speed of the damage has reduced in recent years, but it is still "a very striking example of subsidence."
Extraction of water from the aquifers is a wide-ranging problem and has been causing issues for many years. There are literally thousands of boreholes in the countryside extracting water illegally in this area, many drilled by private individuals, but others linked to the agricultural sector and extracting water on a huge scale.
article_detail
Contact Murcia Today: Editorial 966 260 896 / Office 968 018 268