Costa Calida Property Services S.L Camposol
Conveyancing services, Spanish Wills, inheritance, taxation, driving licences and legal paperwork.
Costa Cálida Property Services offer a fully multi-lingual professional paperwork and translation service,
helping non-Spanish residents or property owners through the bureaucratic paperwork of owning a property in Spain or living in Spain. Our highly qualified staff can help you to deal with most types of paperwork, including translations, conveyancing, inheritance, legalization of building, residency paperwork, banking, vehicle registrations and licences, notaries and even handling
utility companies.

Visit our website to see full details of the many services we offer and ways in 
which we can help expats moving to Spain.

Our staff are not only highly experienced at dealing with the Spanish system, they're also multi-lingual. Between them they speak Spanish, English, German and Italian. All of our team are highly experienced at dealing with the issues faced by non-Spanish speaking residents or
property owners and fully understand the frustrations that can be felt when encountering Spanish bureaucracy. Even Spanish nationals will express frustration at the seemingly endless pieces of paperwork which are required for apparently simple undertakings, but all of those working at Costa Cálida Property Services are highly knowledgeable about Spanish systems and legislation, so will ensure that the process is as smooth and painless as possible for their clients.



Ana Isabel Tamborino
Ana obtained a superior degree in economics and business administration from Salamanca University. She also has a Master's in business advice. As a bank employee for several years she understands only too well the financial, property, tax and banking problems experienced by clients relocating to Spain. Fluent in Spanish, English and Italian she helps her clients achieve the peace of mind merited by those who have come to the Costa Cálida seeking a better lifestyle. She is an expert dealing with income tax issues, for both residents and non-residents in Spain, and she also has a vast knowledge about inheritance tax and legal paperwork.

Mayka Durán
Mayka has a superior degree in English studies and a Masters in translation and interpretation. She also has a good working knowledge of German and Italian, and can help and advice in many aspects of living in a foreign country. She has been working at Costa Cálida Property Services since 2003, and she is an expert dealing with house sales and purchases legal paperwork as well as registration and
legalization of buildings.
Denise Birch
Denise has been working for Costa Cálida Property Services since 2007 and has a solid background in customer's help in the services sector.  As an expatriate herself she understands better than most the type of problems experienced by those re-locating to Spain or purchasing property here and has a vast amount of experience dealing with the requirements of clients.
Beatriz Garrido
Beatriz has been working for Costa Cálida Property Services since 2012 and has a business degree, as well as several qualifications in taxation, management and administration. Her main role within the business is technical administration and she has a vast amount of experience dealing with clients and the various bodies necessary to undertake work on behalf of clients, in both English and Spanish.
Professional Services
Banking and financial advice: We can provide all the necessary information about banking in Spain, and
arrange mortgages, personal loans, investments, current accounts, cash and credit cards.

Wills, inheritance, Taxes: When purchasing a property in Spain there is no legal obligation upon you to make a Spanish Will, but this is highly advisable in order to prevent considerable costs, time and frustration. We can also help to clear up issues over inheritance matters, as this is complicated even if you speak the language. We can also help you to complete taxation paperwork as anyone who owns a house in Spain must make a tax declaration even if they don´t live here.

Household insurance, car insurance, health, life and funeral expenses insurance:
Please ask for a
quotation. We work with several Insurance Companies, and we can provide information and brochures in English, with competitive rates.
     
Property conveyance and legal work: Notary arrangements and translation to get the Title deeds, land registration, registration in Town Hall (Catastro), water and electric contracts, taxes forms, and all the necessary work to do everything properly when purchasing or selling a property in Spain.
 
NIE numbers, Residencia: For anything related to Taxes (purchasing a property, a car...) you will need to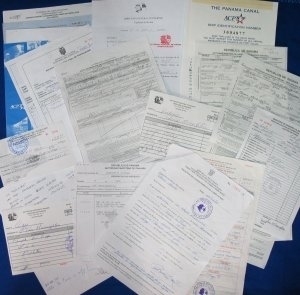 apply for a NIE number (identification number for foreigners in Spain). Afterwards, when living in Spain, it might be advisable to apply for " residencia ", so you will be legally and fiscally resident in this Country. We can offer up to date advice on all aspects of Residencia & NIE applications.

Translation: If you need help when signing for your Title Deeds, mortgage, wills, Power of  Attorney, etc, at the notary´s office we can provide translation services and assistance.
Opening Hours: 10 am - 2 pm Monday to Friday
Address details: Urbanización Camposol Local 28. 30875 Mazarrón
Email: [email protected]  Telephone: 968 199 251
For full information Click here for Costa Calida Property Services
article_detail
Contact Spanish News Today: Editorial 966 260 896 / Office 968 018 268