Date Published: 06/10/2021
ARCHIVED

- Gynaecologists in Spain report increase in menstrual disorders following Covid vaccine
Studies in Spain are attempting to establish whether the vaccine has an adverse side-effect on the menstrual cycle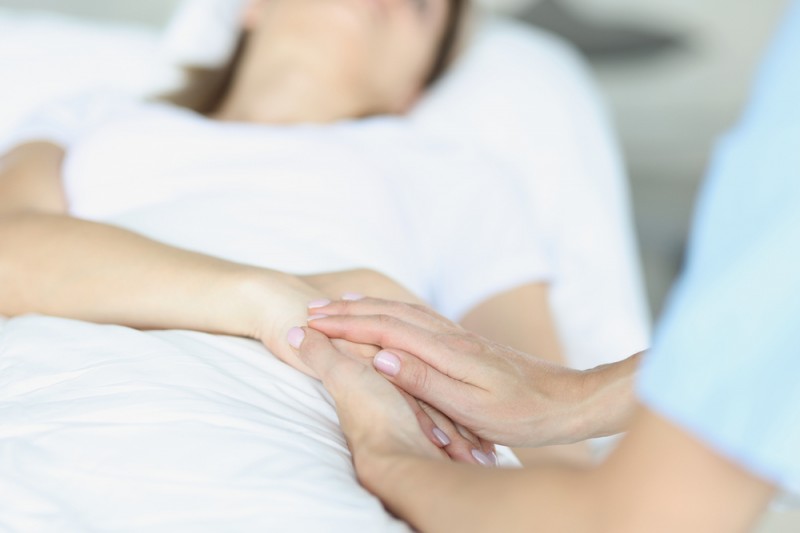 The
coronavirus
vaccination has been associated with a myriad of side-effects since the campaign began, ranging from fatigue and muscle pain to nausea and dizziness. Now, gynaecologists throughout Spain have reported a new and possibly worrisome adverse effect that occurs days or even weeks after women and adolescents over the age of 12 receive a Covid jab – serious alterations to their menstrual cycle.
To establish whether there is any connection between the coronavirus vaccine and more frequent menstrual complaints, the University of Granada and the San Cecilo de Granada University Hospital are conducting a scientific study, the EVA Project. There are three distinct research stages: the first is an online questionnaire, where more than 70% of the women who participated reported changes to their cycle following a Covid jab. The second stage will follow-up on just 100 women 12 months after their vaccination to determine if the symptoms persist and finally, phase three will involve carrying out blood tests on a subgroup of these volunteers to try to establish the biological mechanisms involved.
According to Dr Miguel Costa Andreu, president of the
Murcian
Society of Gynaecology, the menstrual disorders most frequently reported by the Spanish Medicines Agency are breakthrough bleeding, heavy menstrual bleeding, unspecified menstrual disorder, absence of menstruation, and irregular menstruation.
While Dr Andreu conceded that the issue had been raised by several colleagues, to date it has not posed a serious health problem but rather is "an alteration that over time has corrected and regulated itself."
The Spanish Medicines Agency has reported that notifications about changes to menstrual cycles have been received about all four vaccines currently in use in this country, and that approximately 29 cases per million doses administered in women under the age of 65 reported a side-effect.
The Ministry of Health in Spain maintains that the menstrual alterations produced by the coronavirus vaccine are being studied by European Union drug agencies and, "currently, a causal relationship has not been established between the reported menstrual alterations and the administration of these vaccines".
According to the latest data collected in Spain, the Spanish Pharmacovigilance System (SEFV-H) has registered, up until July 18, a total of 451 notifications that include alterations in the menstrual cycle or uterine bleeding in women who have been vaccinated against Covid.
The experts have been quick to point out that menstrual cycles can be altered by a range of external factors and that the consequences of contracting coronavirus, which has affected more than 200 million people around the globe, far outweigh the risks of being vaccinated.
Image: Archive
Contact Murcia Today: Editorial 966 260 896 / Office 968 018 268