Leak Proof providing solutions for flat roofing throughout Murcia and Alicante
Another job successfully completed in the Costa Blanca town of San Miguel de Salinas
Leak Proof have been solving roofing problems in the province of Alicante and the Region of Murcia for over a decade, satisfying their customers with the 30-year guarantees on the specialist membrane roofing which eliminates leaks and seepage on the many flat and low-gradient roofs on properties in the south of Spain.
One of their latest successfully completed projects has been on two solariums on an apartment block in San Miguel de Salinas, in the south of Alicante, where waterproofing became necessary due to the deterioration of the grouting, expansion joints and drains. This caused rainwater to soak through to the membrane beneath, which unfortunately was a cheap, non-breathable roofing felt and had split in places.
Such membranes are liable to expand as desired in high summer temperatures, but then split when the weather cools down. The products used by Leak Proof, on the other hand, are breathable, meaning that no splits will occur: in addition, they are UV protected and perfect to stop the formation of damp and mould.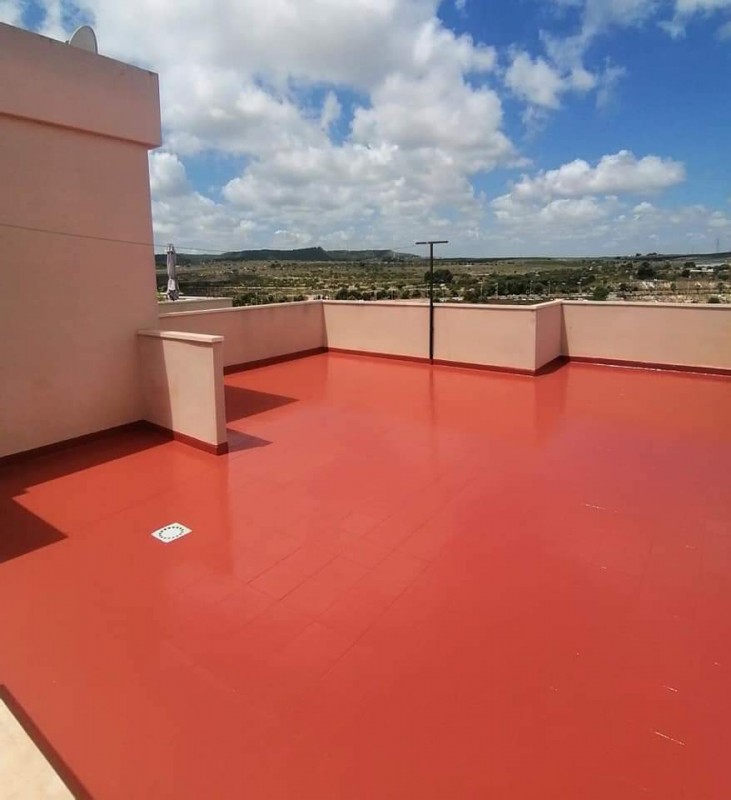 The Leak Proof product uses synthetic rubber, thermoplastic and modified bitumen membranes to allow accumulated water to run off or evaporate rather than seeping through flat surfaces, making it perfect for garages, covered passageways, roof terraces and balconies.
With decades of experience waterproofing buildings in Spain, Leak Proof take on all commercial and residential work using their specialist systems to guarantee a leak-proof surface. Contact them today for a free estimate!
Address
28 Calle Albacete, Los Carteros, San Miguel de Salinas 03193 Alicante, Spain
Tel: +34 603 161 439
Mobile: +34 611 36 32 31

Leak Proof, for all your roofing needs in the Costa Cálida and the Costa Blanca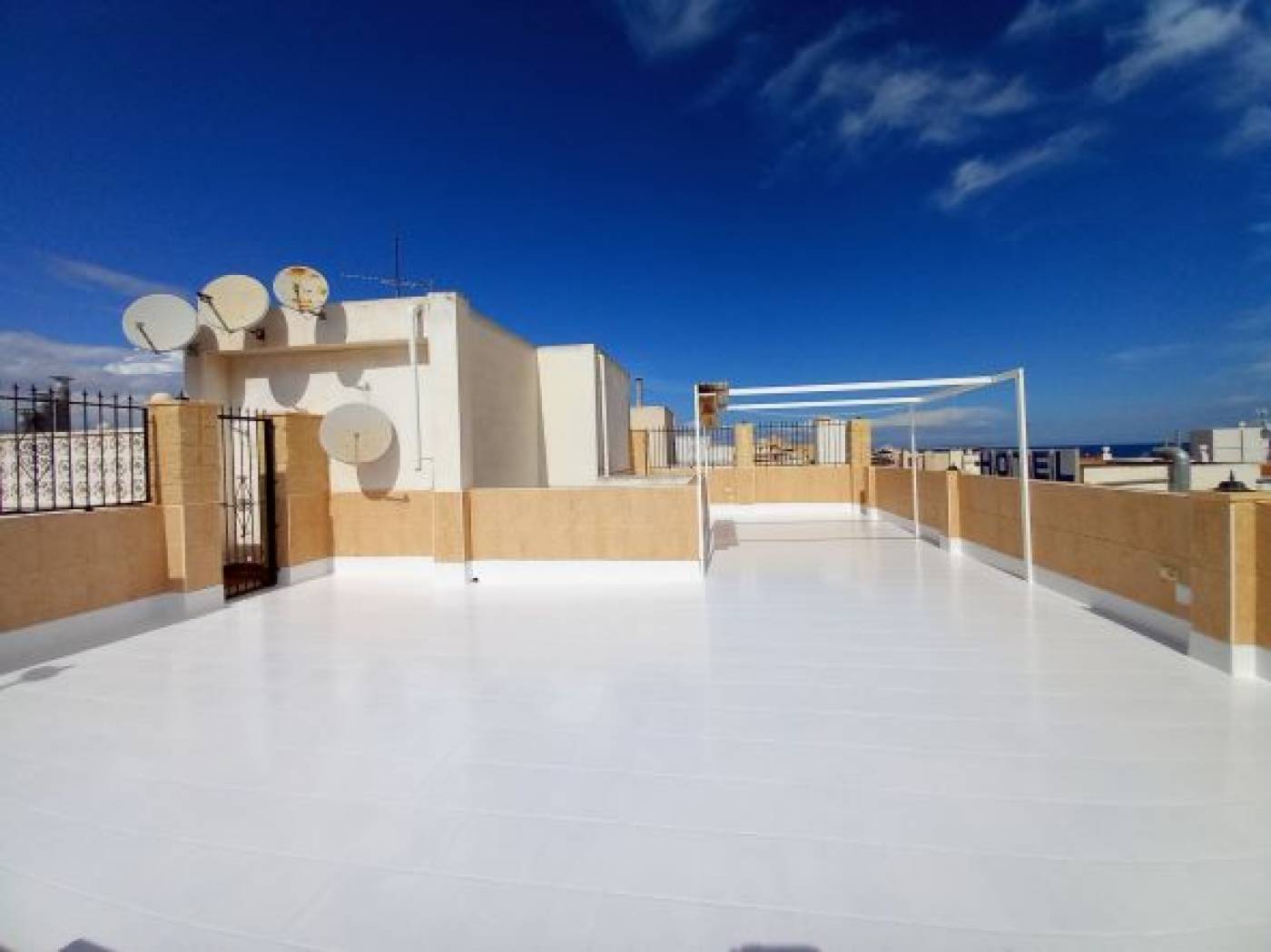 Leak Proof is a British father and son business based in the southern Costa Blanca for over a decade which offers services for all roofing needs, not only in the province of Alicante but also throughout the Costa Cálida and the Region of Murcia.
All kinds of properties and roofs are catered for, whether they are old or new and whether the work required is on a complete roof or only on a specific area. Flat roofs are typical causes for concern regarding leaks, for example on extensions and garages, and the specialist knowledge and techniques used by Leak Proof are also applicable to fibreglass roofing, conservatories, covered passageways and even classic old "finca"-style properties with tiling issues.
30-year guarantees are supplied with fibreglass roofing (also known as GRP Roofing) and membrane roofing, a system for used for both buildings and tanks. The purpose of membrane roofing is to move water off the roof, and the membranes used are most commonly made of synthetic rubber, thermoplastic and modified bitumen.
Leak Proof guarantee that all of the membranes they employ are UV resistant and provide insulation against both hot and cold weather conditions, making them ideal for flat roofs and the floors of solariums, roof terraces and balconies.
In addition, they use a range of specialist waterproof paints for all interior and exterior work, and offer tiling and re-grouting services.
Insurance work and community projects on residential developments and urbanizations are undertaken, and full invoices are provided.
See articles about Leak Proof:
Contact Murcia Today: Editorial 966 260 896 / Office 968 018 268