MAZARRON, MUSIC AND CULTURAL VENUES
For more articles select a Page or Next.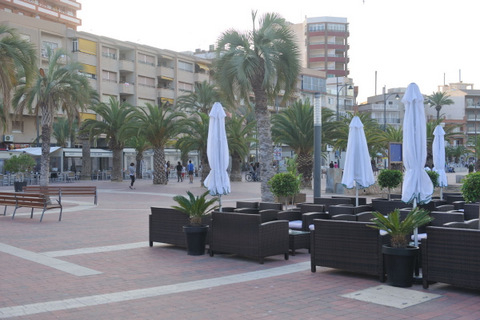 Paseo Maritimo and Puerto Deportivo, Puerto de Mazarron
These areas are busy in summer and are a popular place to eat in the Puerto de Mazarrón The Paseo Marítimo and the Puerto Deportivo in the Puerto de Mazarrón run along behind the beaches of Rihuete and Puerto, offering a long shaded walkway..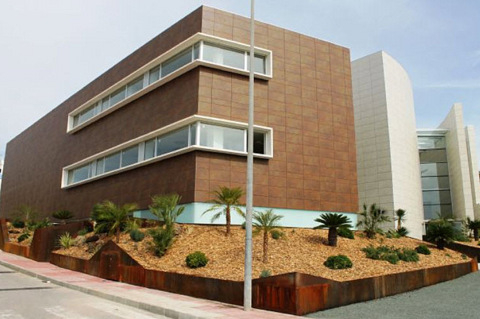 Casa de Cultura, Mazarron
This is a multi-use building for cultural and arts activities and also includes a library This is an impressive new purpose built structure, located on the outskirts of Mazarrón in Calle Entierro de la Sardina, close to the municipal sports pavilion..
Library Puerto de Mazarrón
Public library, Puerto de Mazarrón Biblioteca Puerto de Mazarrón Avenida Costa Cálida 1 30860 Puerto de Mazarrón Telephone 968 332 049 Opening Hours: Monday to Friday 9am to 2pm and..
Jardín de la Purísima, Mazarrón
The park of La Purísima in Mazarrón The Jardín de la Purísima is an open public garden located in the heart of Mazarrón and is a hub of daily life for residents of the town. Its main function is to provide..
25/10/2011
La Molata Social Centre, Los Muñoces
La Molata Social Centre The La Molata Social Centre and club is a facility used widely by local ex-pats for social events and occasions. It has a good sized hall, with a stage, which is used for theatrical representations and concerts...
05/10/2011
Plaza del Ayuntamiento Mazarrón
The Plaza del Ayuntamiento is in front of the Town Hall of Mazarrón Plaza del Ayuntamiento Mazarrón The Plaza del Ayuntamiento in Mazarrón is an outdoor square, fringed by some of the most important buildings in Mazarr..
05/10/2011
Universidad Popular Mazarrón ( now CIME)
Formerly used by the Universidad Popular this is now the CIME The building now known as the CIME, the municipal centre of employment was formerly the main building used by the Universidad Popular in Mazarrón, which offers a range of evening and..
18/09/2011
Casas Consistoriales Mazarrón
The Casas Consistoriales cultural centre in Mazarrón The Casas Consistoriales is part of the municipal buildings owned by Mazarrón town council and is located next to the modern Ayuntamiento. Originally built as the town hall of the..
For more articles select a Page or Next.
Contact Murcia Today: Editorial 966 260 896 / Office 968 018 268