MAZARRON, SPORTING FACILITIES
For more articles select a Page or Next.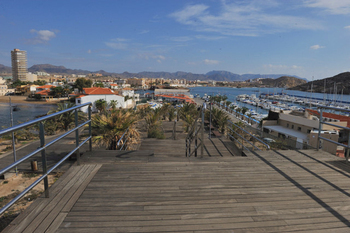 Mazarrón Marina and Cabezo de la Cebada
Cabezo de la Cebada viewing point and Club de Regatas Mazarrón The Cabezo de la Cebada is the headland between the Playa de Bahía beach and the Playa de la Ermita on the south-facing coastline of Mazarrón, and has been equipped..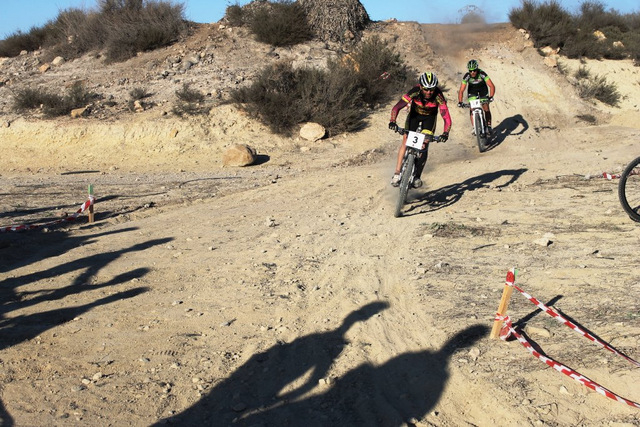 Mountain biking facilities Mazarrón municipality
The Media Legua sports park between Mazarrón and the Puerto de Mazarrón now has 3 cycling tracks Mazarrón has 3 cycling facilities within the municipality, based at the Media Legua de Mazarrón sports complex, located..
10/03/2014
Skatepark, Puerto de Mazarrón
Suitable for skateboarding, roller skating and bmx biking The Puerto de Mazarrón has a municipal skate park which is located in Calle de la Torre, Puerto de Mazarrón, in the jardín de San Pedro. This is close to the sporting marina..
Mazarron Polideportivo Municipal de Mazarrón
Mazarron sporting facilities Polideportivo Jesus Canovas Valenzuela Polideportivo Municipal de Mazarrón Jesus Canovas Valenzuela Calle La Vía Click for map, Calle La Vía Mazarrón Tel 968 590 513 &..
Pabellón Municipal de Deportes de Mazarrón
Mazarrón Sporting Facilities Pabellon Municipal La Aceña This is the main multi-purpose sports pavilion in the main town of Mazarrón and has a good range of basic facilities including a large multi-use sports hall. The facilities..
Municipal stadium Mazarrón
Estadio Municipal Mazarrón Municipal Football Stadium Mazarrón This is the home of Mazarrón FC and is only open when the team are playing or training. It has a good amount of seating and is fully lit for evening fixtures...
For more articles select a Page or Next.
article_category
Contact Murcia Today: Editorial 966 260 896 / Office 968 018 268