Live Articles : 10
For more articles select a Page or Next.
A history of Lorca, part 1: pre-history
From the Paleolithic to the Iberians in the municipality of Lorca Lorca as we know it today is the third largest city in the Region of Murcia, with a population in the municipality of over 90,000 and a deserved reputation for having one of the richest..
The Argaric Culture in Lorca
The Argaric culture was present in Bronze Age Murcia between 2200 and 1550 BC. Artefacts recovered in the Lorca municipality can be seen in the Municipal Archaeological Museum. The extensive Lorca municipality is rich in archaeological sites, its..
The archaeological museum in Lorca
The oldest cloth in Europe and a journey through the history of Lorca from pre-history until the 15th century By no means every town or city in Spain has enough archaeological wealth to boast its own museum, but in the case of Lorca the sites which are..
Roman milestones in Lorca
The most visible milestone in Lorca is a replica which is now part of the Casa de los Marín Ponce Relatively little is known about Lorca during the centuries of Roman occupation in the Iberian Peninsula, except that it was known as Eliocroca (see..
The Mediaeval Jewish quarter and Synagogue in Lorca
These were discovered during works to build a new Parador Hotel During construction works to build the Parador Hotel in Lorca, the remains of the only known Mediaeval Jewish Synagogue within the Region of Murcia was discovered, as part of the Jewish..
Lorca history: Lorca earthquake May 2011
Two earthquakes struck Lorca on the 11th May 2011 CLICK ON GALLERY TO ENLARGE IMAGES The Lorca earthquakes of 11th May 2011, were the largest earthquakes registered in modern history in a seismically active area which has a history of tremors, with written..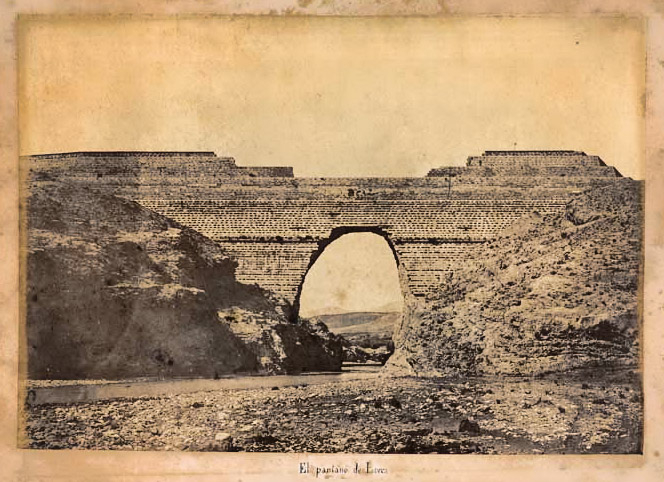 Collapse of the Puentes dam in Lorca (1802)
The dam collapsed in 1802 killing 608 people. A date in the history of Lorca which is of great significance is that of the 30th April 1802, the date of the collapse of the Puentes dam, the worst dam disaster ever recorded in Spain . At the time, the straight..
Lorca historical background: the Jewish presence in Lorca
The Jewish population played a vital ròle in an era divided by the battles between Christians and Moors The discovery of an important Jewish presence in Lorca. Lorca is a city immersed in history, its modern aspect flavoured by the..
Live Articles : 10
For more articles select a Page or Next.
article_category
Contact Murcia Today: Editorial 966 260 896 / Office 968 018 268