REGION OF MURCIA, COVID 19
Live Articles : 10
For more articles select a Page or Next.
ICUs start to empty: Murcia Covid update September 30
There are currently only four critically ill patients in the entire Region of Murcia After a slight delay, the latest data relating to the coronavirus pandemic in the Region of Murcia has been released, and it contains plenty of good news. Hospital..
30/09/2022
Murcia begins flu vaccine and Covid booster jab campaigns
Over-60s and under-5s are recommended to get vaccinated against flu this year, as it will be stronger than ever The flu vaccination campaign and the fourth dose of the vaccine against Covid-19 for elderly people living in care homes begins today in..
26/09/2022
Murcia will offer joint flu and Covid jabs to over-60s
Health authorities in the Region are worried that flu will be "more contagious" this year The regional Minister of Health, Juan José Pedreño, has confirmed that Murcia will offer vaccinations against both Covid and the flu..
23/09/2022
Omicron or flu? How to tell the difference between symptoms
How to tell the difference between the early signs of the Omicron variant, the common cold and flu When faced with symptoms that resemble the flu amid the current coronavirus pandemic, it's sometimes tricky to know whether these are actually..
18/01/2022
What should I do if I test positive for Covid-19?
These are the current guidelines for getting tested and isolating if you catch coronavirus With the rules changing what almost seems like daily, it's hard to keep up with what you need to do if you test positive for Covid. Here we explain how..
11/01/2022
Book a Covid vaccine or booster appointment in Murcia
These are the steps you have to take to get a vaccination appointment for a Covid shot in the Region of Murcia MurciaToday boss Laurence being vaccinated in Cartagena All municipalities in the Murcia Region are now using the online booking..
10/01/2022
How to renew a Covid passport in Murcia
The Region of Murcia has given residents the option to easily renew their certificate online Residents who need to renew their EU Covid certificates, which can provide proof of negative test, of vaccination or of having had the virus recently, can..
10/01/2022
How to obtain a Covid passport in Murcia
Residents in the Region of Murcia can now download their passes online The EU Covid certificate has become a necessity in many areas of Spain, as more and more places require proof of vaccination to enter, and for those wanting to travel..
10/01/2022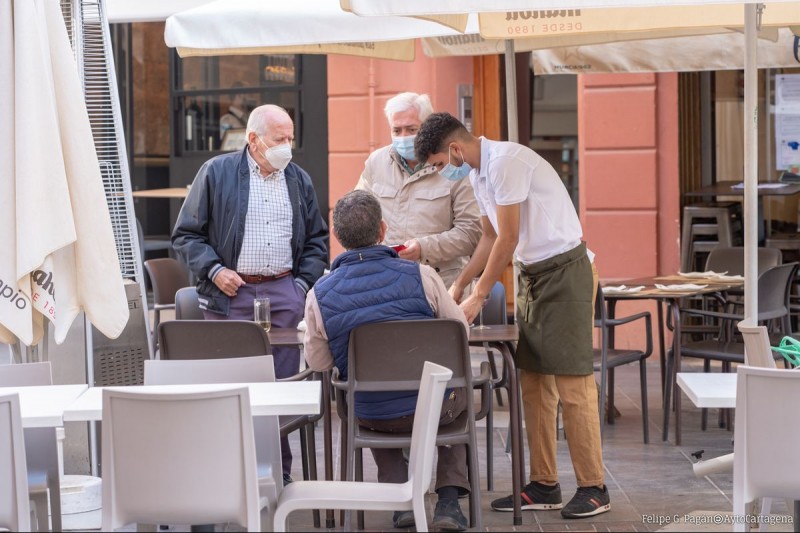 Live Articles : 10
For more articles select a Page or Next.
article_category
Contact Murcia Today: Editorial 966 260 896 / Office 968 018 268