Date Published: 24/09/2021
ARCHIVED

- Spain Covid update September 23: cumulative incidence rates drops to 71 cases
Fatalities from Covid in Spain continue to be higher than the incidence rate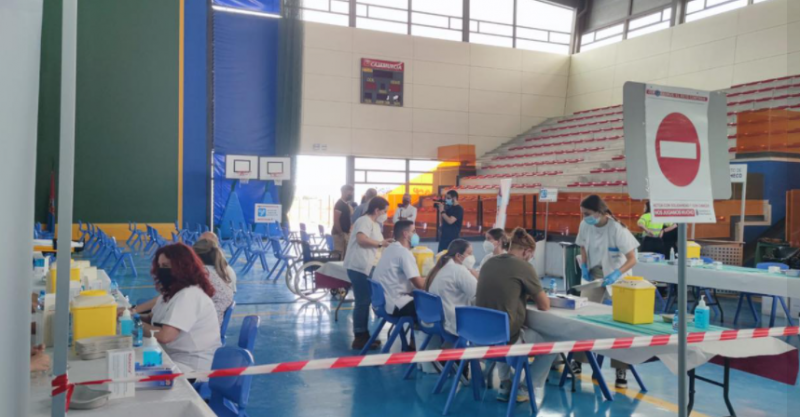 Spain enters the last weekend of September with a positive outlook as the majority of the indicators for the evolution of the
coronavirus pandemic
have been encouraging this week. As the country edges ever closer to a state of 'new normal', the experts would expect figures to fluctuate to some degree, but the most important factor, the cumulative incidence rate, has continued its downward trend over the past few days.
Cumulative incidence rate
The data released by the Ministry of health in Spain on Thursday September 23 shows that the incidence rate over a 14-day period has fallen to 71.86 cases per 100,000 inhabitants. This is down from 96.3 cases on the same day last week, the first time the rate has dipped below 100 since the end of June. In all, the incidence rate has fallen by 11.57 points since Monday.
On the other end of the scale, the north African enclaves of Ceuta and Melilla continue to lag behind, with 152 and 171 cases per 100,000 respectively, with the Balearic Islands extremely close to dipping below the 100 mark (100.72).
Incidence rate by population age group
Under 11s: 114.80 cases
12 to 19: 67.17 cases
20 to 29: 73.80 cases
30 to 39: 76.17 cases
40 to 49: 71.00 cases
50 to 59: 56.08 cases
60 to 69: 54.43 cases
70 to 79: 53.71 cases
Over 80s: 72.86 cases
The figures above speak for themselves, with those under the age of 11 years now accounting for the vast majority of infections, at a rate of 114.8 cases per 100,000. This is of course due to the fact that this population is not currently been offered a coronavirus vaccination.
Infections:
The autonomous communities have registered 3,031 new coronavirus infections on Thursday, of which 1,307 have been diagnosed in the last 24 hours, down from 4,075 compared to the same day last week, but the number does represent a slight increase from Wednesday (1,449). This new figure brings the total number of people infected with Covid since the beginning of the pandemic to 4,943,855.
Fatalities
Despite the fact that the cumulative incidence is declining at a steady pace, the Ministry of Health has reported a further 100 fatalities on Thursday. This number is just one fewer than the deaths recorded on the same day last week, and brings the total death toll up to 86,185 people.
Hospitalisations
There are currently 3,056 patients admitted in hospitals throughout Spain with 867 people being treated in ICUs, representing an occupancy rate of 9.52% and 2.54% respectively. In the past 24 hours, 269 people have been admitted to hospital suffering from coronavirus while 414 patients were discharged.
Vaccination data
Image: AYTO Torre Pacheco
Contact Murcia Today: Editorial 966 260 896 / Office 968 018 268