Date Published: 30/07/2021
ARCHIVED

- Almost 13,000 new infections in the Valencia region this week Covid Update July 30
1.977 new daily infections in the region's three provinces, including Alicante, as 14-day cumulative incident rate jumps 50 points in five days.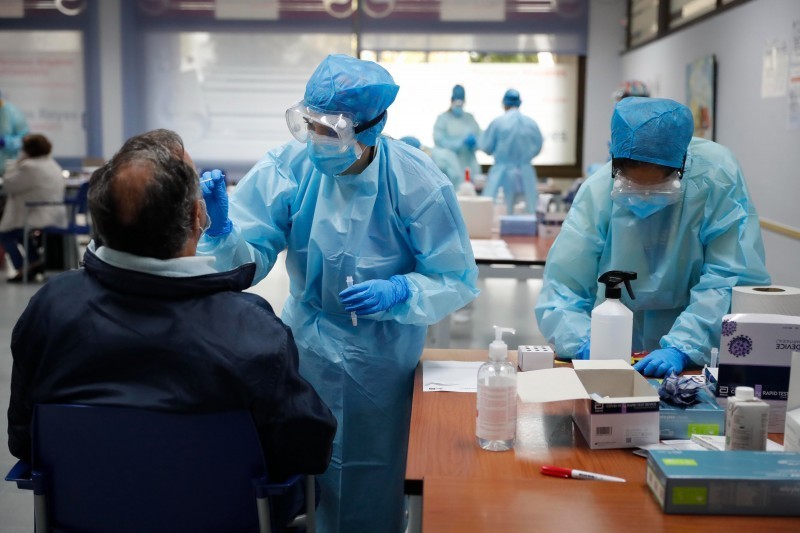 New infections have yo-yoed this week with a total of 12,988 new infections and 15 deaths recorded, and the 14-day cumulative incidence rate has leapt almost 50 points to 589 cases per 100,000 inhabitants since Monday.
As the fifth wave continues to peak in the Valencia region, all of the 265 municipalities have registered new Covid diagnosis since Monday, with the most infections, once again, in Valencia itself, with 1,572, followed by Alicante (649); Elche (267) and Castelló de la Plana (245).
According to the Ministry of Health's data, Benidorm has recorded 136 cases; Gandia (134); Dénia, (97); San Vicente del Raspeig (83); Torrevieja (74); Villajoyosa (52); Javea (59); Calpe (43); and Santa Pola (41). The rest of the municipalities have registered 40 or less.
While the region is a long way off the 26 cases per 100,000 recorded just over two months ago, its current rate of 589 is still below the national average of 696, and Catalonia (980); and Madrid (750); but is not faring as well as Murcia (457), or Andalusia (568).
A breakdown of today's data shows:
New cases: 1,977 new cases of coronavirus confirmed by PCR or antigen testing (down from 2,968 on Wednesday), bringing the total number of positives to 461,789 people. By provinces: 786 in Alicante (164,958 in total); 1,076 in Valencia (249,128 in total); and 115 in Castellón (47,701 in total).
Hospitals: There are currently 689 Covid patients being treated in Valencian hospitals (up from 669), of whom 107 are in ICU (up from 103): 168 in the province of Alicante, 27 in ICU; 445 in the province of Valencia, 64 in ICU; and 76 in the province of Castellón, 16 in ICU
Recoveries: 2,637 people have recovered since the last update, meaning 436,594 people have been given the all-clear since the start of the pandemic: 156,465 in Alicante province; 234,820 in Valencia; and 45,250 in Castellón.
Fatalities: There have been two reported deaths in the last seven days, meaning the total now stands at 7,499: 2,855 in Alicante; 3,832 in Valencia; and 812 in Castellón.
Active cases: There are currently 29,157 active cases, which represent 6.16 per cent of the total positives.
Vaccinations: A "compuer problem" means there is no updated vaccination information, but as of Thursday, a total of 3,253,965 people had received at least one dose and 2,668,132 were fully immunised. By provinces: 958,182 in Alicante; 1,394,357 in Valencia; and 315,593 in Castellón.
Outbreaks: Of the recorded outbreaks, none have 10 or more associated cases.
IMAGE: GVA
Contact Murcia Today: Editorial 966 260 896 / Office 968 018 268