ARCHIVED

- Wednesday 16th July, Sergio Monroy Sexteto and Preservation Hall Jazz Band, San Javier Jazz Festival
The San Javier Jazz Festival offers a full month of quality music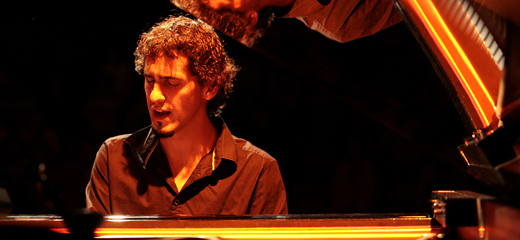 The San Javier Jazz Festival for 2014 offers a quality selection of varied and exciting music at affordable prices throughout the month of July and the first week of August, with a flavoursome blend of Jazz, blues and soul, an eclectic selection of artists ensuring each concert is a unique and memorable experience. The Open air auditorium offers great acoustics and plenty of space, the evening concerts comfortably warm after the heat of a hot summers day.
Click to see details of how to buy tickets, season passes, venue and parking: Basic essentials San Javier Jazz 2014
Acts, prices and start time, Jazz San Javier 2014.
Programme divided into 2 sections, for full artists details:
Part 1, 5th July to 19th July, Click San Javier Jazz 2014, part 1
Part 2, 23rd July to 5th August, Click San Javier Jazz 2014, part 2
WEDNESDAY JULY 16TH
9:00 P.M.
PRICE €15.00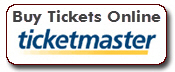 SERGIO MONROY SEXTETO

A disciple of Arturo Pavón, the pianist and composer from Cádiz, Sergio Monroy is one of the most solid stars of flamenco piano, with a spectacular live performance which also showcases his jazz influence. In the 14th edition of Jazz San Javier, he presented a fondly remembered performance, not only musically, but because of his interaction with the audience. With the occasion of the release of this third album Como un Juego (Like a Game), the Festival has invited him on to its stage once more. This time he returns with a renovated sextet to present his new recordings, and by request of Jazz San Javier, a tribute to the great guitarist Paco de Lucía, with a recreation of compositions by the best flamenco guitarists of all time.
LINEUP:
Sergio Monroy (piano)
Manolo Nieto (bass)
Nano Peña (drums)
Israel Katumba (percussion)
Diego Villegas (sax, flute and harmonica)
Reyes Martín (flamenco vocals)

Followed at approximately 10:30 pm by the
PRESERVATION HALL JAZZ BAND

With more than 50 years of history behind it, the Preservation Hall Jazz Band is a venerable musical institution, and the most important one that preserves and spreads traditional New Orleans Jazz. Named as a tribute to The Preservation Hall venue, located in the heart of the New Orleans French Quarter, where the band was created and where it has been performing for decades. The Preservation Hall Jazz Band has been successively incorporating the best traditional jazz musicians. Currently they have one of the best and most spectacular lineups in its history, and they will debut in Jazz San Javier in one of the most awaited concerts of this edition.

LINEUP:
Ben Jaffe (tuba and doublebass)
Mark Braud (trumpet and vocals)
Charlie Gabriel (clarinet, tenor sax and vocals)
Rickie Monie (piano and melodica)
Frederick Lonzo (trombone and vocals)
Ronell Johnson (tuba, piano and vocals)
Clinton Maedgen (tenor saxo and vocals)
Joseph Lastie Jr. (drums)

Contact Murcia Today: Editorial 966 260 896 / Office 968 018 268