Date Published: 30/03/2021
Protea Wellness Audiology for high quality hearing aids at prices which will make your ears pop!
Hearing aids tailored to your needs in the Costa Blanca and Costa Cálida areas
As the years go by it is almost inevitable that many of us start to notice that our hearing is no longer as sharp and reliable as it used to be, especially in social situations where there may be background noise. This situation can be extremely frustrating and disappointing, but help is at hand from the team at Protea Wellness Audiology.

Protea (pronounced pro-T-ya) are based in Ciudad Quesada in southern Alicante but are proud to serve clients in the whole of the province as well as throughout the Region of Murcia, providing advice tailored exactly to the needs and wishes of each individual. There is a suitable hearing aid for everyone at Protea. Hearing aids are recommended for your specific lifestyle and day-to-day needs only once a fully comprehensive hearing test has been completed and all results are explained to you.


"My visit was worth every penny. Thorough, professional, much better than previous places I had visited who did not pick up on things. Nice guys who certainly knew their stuff." Peter (age 74)
From that point onwards it can be as little as two weeks to fitting day, and after two more follow-up sessions to make any necessary adjustments a host of satisfied customers can testify to the improvement in their quality of life which has been a direct result of the services offered at Protea.
At the same time, an initial 30-day money-back trial period is available, and your new hearing aid is under warranty for two years.

Having trouble getting your friends to speak up for you? Simply call today to book your initial appointment with Protea Wellness Audiology and set off on the path to better hearing and a more satisfying social life!
Address
Quesada Business Centre Calle Los Arcos 17 Ciudad Quesada 03170 Rojales
Mobile: +34 698 418 642

The team at Protea bring better hearing to the Costa Cálida and Costa Blanca areas
Many of us begin to notice when we reach "a certain age" that we are struggling at times with our hearing, but for anyone in the Costa Blanca or Costa Cálida who is experiencing this problem Tom, Floor and Debbie at Protea Wellness Audiology in Ciudad Quesada, in the south of the province of Alicante, are ready to offer advice and a wide range of state-of-the-art devices to help you hear better and improve your quality of life significantly.

Protea provides high quality digital hearing aids designed to meet every level of hearing loss, and the team will help find exactly the right one for you from a wide range of modern devices, both behind-the-ear and in-the-ear, at the best possible prices. All hearing aids and accessories come with a 30-day money-back guarantee if you are not satisfied with the results, and the devices are all fully guaranteed for two years.

The process of improving your hearing at Protea couldn't be easier, and after your initial appointment and a full hearing test it's usually just a two-week wait until fitting day. There are two follow-up visits at fortnightly intervals to check all is going well, before you enter the "after-care" phase in which check-ups are carried out on a regular basis, and any adjustments to your hearing aid system are made as and when necessary.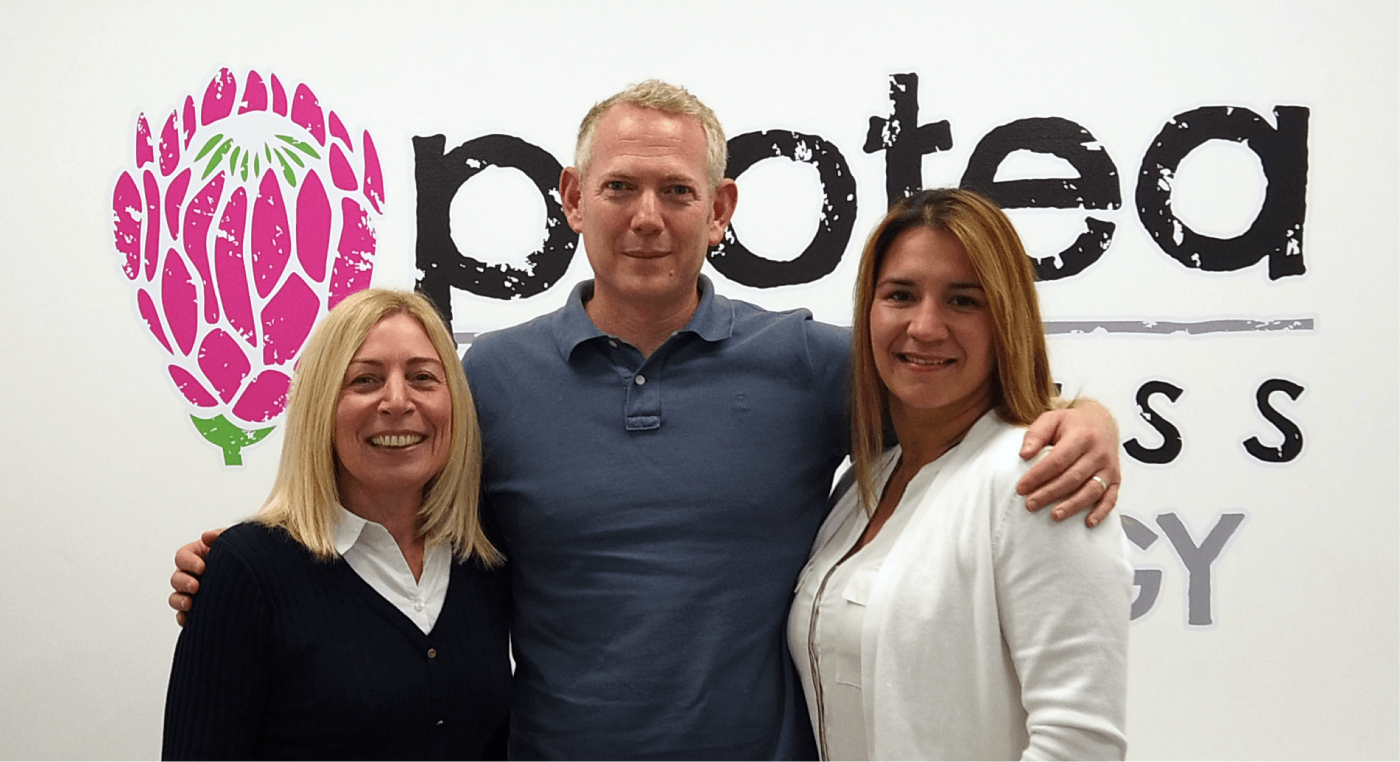 The team at Protea Wellness Audiology are committed to bringing better hearing to as many people as possible, and they pride themselves on maintaining the highest possible quality. This applies not only to the hearing aids they recommend, but also to their customer service, care and advice. All clients are treated as individuals and recommendations are tailored to each person's needs, while at the same time they realize how important it is to make better hearing affordable, offering extremely competitive prices.

Led by Tom Lutener, who re-trained as an audiologist after previously working as an osteopath and in other roles associated with the medical industry, the team all love helping people and share a passion for bringing better hearing to the world. They have years of experience in setting clients at ease, making them feel at home and encouraging them to share information in order to make it possible to provide the best solution for their hearing difficulties.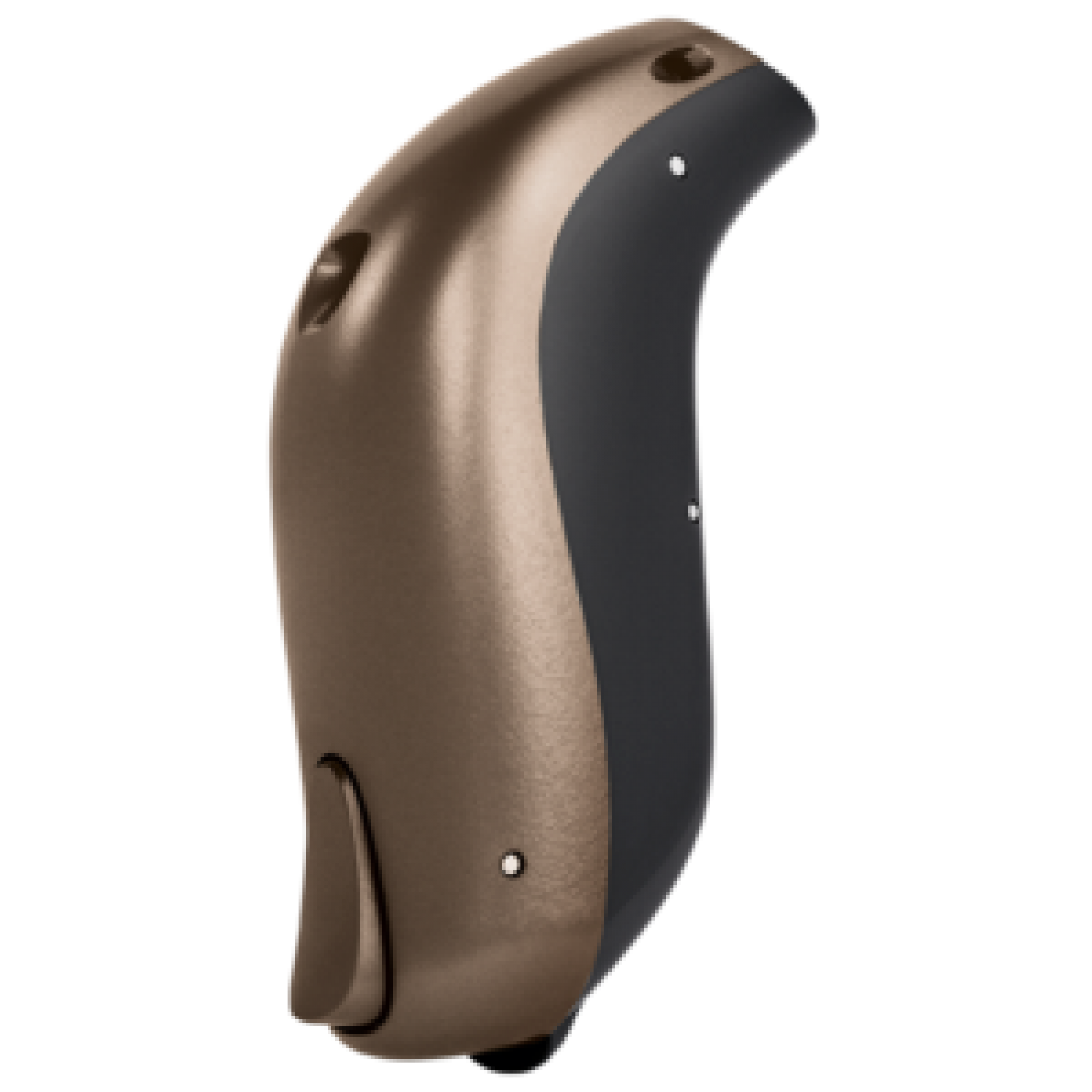 "Professional and friendly staff. Superb product, with 4 pre-set programmes for different environments, each with user volume adjustment. Highly Recommended!" Barry (age 74)
Your hearing may be better or worse in different kinds of situation, so the products recommended by Protea are generally selected for one-to-one conversations and watching television in a home environment, family gatherings and shopping, group socializing where there is background noise, socializing in noisier situations or playing sports, and full-on social gatherings in bars and restaurants or at parties. On top of these the "platinum" range makes it possible to enjoy concerts, theatre visits and music again, and all product ranges include direction microphones, background noise reduction capability, speech enhancement, feedback cancellation, and Bluetooth connectivity.


As for the style of hearing aid which best suits each person, this depends on the results of the detailed and comprehensive hearing test which is performed before you make your choice: once the team have your audiogram (the graph that tells your level of hearing loss) they discuss with you what style of hearing aid will offer you the greatest benefits and results, so you can make an informed decision.

All newly-bought hearing aids come with a 2-year warranty. This means that if something goes wrong with the electronics of your hearing aid, it can be sent off for repair to our manufacturer free of charge. Additionally, all adjustment appointments for your hearing aids are included in your warranty too.

So, if you're experiencing any difficulty at all in hearing as well as you would like to, don't hesitate to contact Protea Wellness Audiology and book your initial appointment: the answer to your problems could be just a couple of weeks away!
Contact Murcia Today: Editorial 966 260 896 / Office 968 018 268