Date Published: 24/09/2021
ARCHIVED

- Valencia Covid update September 23: Incidence rate drops to 53.13
Hospital admissions have also fallen across the region, including Alicante province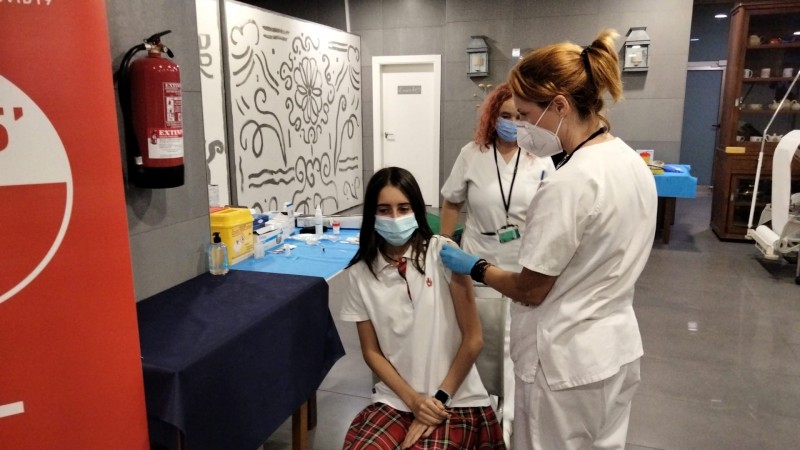 The number of Covid patients being treated in hospitals across the Valencia region has fallen once again, with 19 fewer people currently occupying ward beds, as the incidence rate continues to slide.
According to the latest update from the Ministry of Health, the number of new cases is also down, although nine deaths have been reported, with eight of those occurring within the last seven days.
The Valencia region has slipped from second to fourth in terms of the lowest 14-day cumulative incidence rate, which now stands at 53.13 cases per 100,000 inhabitants, behind Asturias, Galicia and Castilla y León, but remains below the national average of 71.86.
By age, the highest incidence is amongst chlldren aged 11 and under, with 92.81 cases; followed by 12 to nineteen-year-olds (49.70); and those aged 20 to 29 (55.99). The incidence rate amongst the 30 to thirty-nine-year-olds stands at 55.95 cases per 100,000 people; 40 to 49 (56.01); 50 to 59 (43.60); 60 to 69 (46.29); 70 to 79 (38.37) and the over 80's age group (32, 55).
New cases
A further 210 new cases have been reported in the Valencia region, down from 261 on Wednesday September 22, bringing the total number of positives since the beginning of the pandemic to 508,737. By province: 35 in Castellón (52,821 in total); 90 in Alicante (186,463 in total); and 85 in Valencia (269,451 in total). There are still two unassigned cases.
Recoveries
245 people recovered from Covid, meaning that to date, 509,675 people in the Valencian region have overcome the virus. By province: 53,174 in Castellón; 186,043 in Alicante; and 270,401 in Valencia.
Hospitalisations
There are currently 181 people admitted to hospitals in the three provinces, down from 188 reported in the last update, 55 of whom are being treated in ICUs: 28 in the province of Castellón, six in ICU; 73 in the province of Alicante, 23 in ICU; and 80 in the province of Valencia, 26 of them in ICU.
Fatalities
There have been nine reported death in the latest update, eight in the last week and one which occurred in August, meaning the total now stands at 7,776 since the start of the pandemic: 843 of these fatalities have been recorded in Castellón; 2,981 in Alicante; and 3,952 in the province of Valencia.
Vaccinations
A total of 4,041,750 people have now received one dose of vaccine, and 3,925,892 people are fully immunised with two doses of Pfizer, Moderna or AstraZeneca, or the single-dose Janssen.
In addition, 2,899 booster doses have been administered to people with at-risk pathologies and elderly people in residential homes.
Active cases
According to the latest data, there are currently 2,738 active cases in the community, which represents 0.53% of the total positives.
Outbreaks
One outbreaks with 10 or more associated cases reported since the last update, although the Ministry of Health has not disclosed where and how many people are infected.
Image: GVA
Contact Murcia Today: Editorial 966 260 896 / Office 968 018 268