Date Published: 23/07/2021
ARCHIVED

- Valencia region Covid Update July 23: Pressure continues to mount on hospitals
Hospitalisations up 30 per cent in a week across the region's provinces, including Alicante.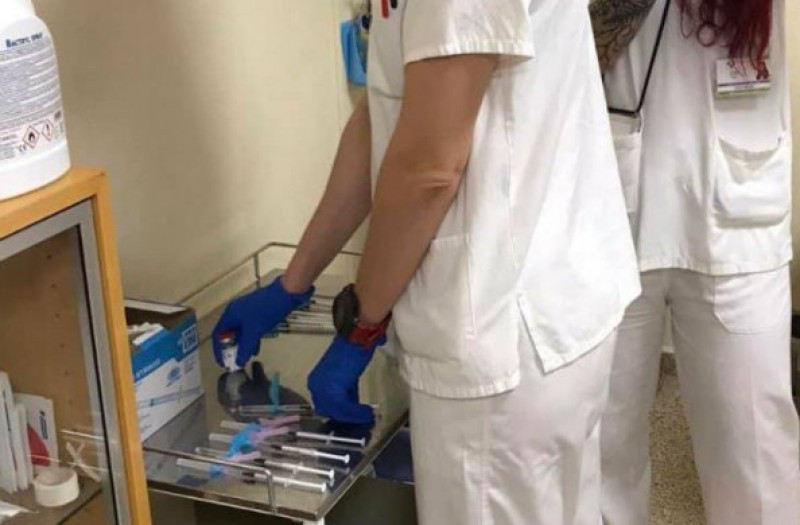 Daily Covid cases have continued to exceed or hover around the 3,000 mark this week in the Valencia region - which is bracing itself for curfews and limitations on socal gatherings from Monday, July 26 - with the Ministry of Health today reporting 2,913 new cases in the last 24 hours and three deaths.
The fifth wave of the pandemic has clearly reached a new peak and the 14-day cumulative incidence rate has skyrocketed to 541 per 100,000 inhabitants - the ninth highest in the country which has a national average of 659 cases - accompanied by a 30 per cent increase in hospitalisations in a week and a "situation close to collapse in primary care centres".
Coupled with an increased contagion of the Delta variant, which currently accounts for 90 per cent of new cases, the "exponential growth" of infections has forced the Valencian government to take the controversial decision to limit social and family gatherings to a maximum of 10 people and restrict capacity levels at events and swimming pools across the region, in addition to enforcing night curfews in 77 municipalities.
Despite Spain's Constitutional Court ruling on July 14 that the national lockdown imposed at the start of the State of Alarm in March 2020 was "unconsitutional" and a "suspension of the right to free movement", Valencia's Superior Court of Justice today authorised the new restrictions, arguing the measures derive "more benefits for the general interest - containment of the pandemic - than harm to other goods or values".
It remains to be seen whether the new anti-Covid measures will have the desired effect, but there is no denying the current situation is worrying, and as the figures below show, the health data has continued to worsen over the last few days and weeks.
New cases: 2,913 new cases of coronavirus confirmed by PCR or antigen testing, bringing the total number of positives to 445,893 people. By provinces: 764 in Alicante (159,521 in total); 1,860 in Valencia (240,309 in total); ad 289 in Castellón (46,061 in total).
Hospitals: There are currently 586 Covid patients being treated in Valencian hospitals (up 30 per cent on the 447 a week ago), of whom 78 are in ICU (up from 73): 113 in Alicante province, 17 of them in ICU; 415 in Valencia, 56 of them in ICU; and 58 in Castellón, five in ICU.
Recoveries: 1,980 people have recovered in the last 24 hours, meaning 421,591 people have been given the all-clear since the start of the pandemic: 153,045 in Alicante province; 224,788 in Valencia; and 43,699 in Castellón.
Fatalities: There have been three reported deaths in the last seven days, meaning the total remains at 7,478: 2,851 in Alicante; 3,818 in Valencia; and 809 in Castellón.
Active cases: There are currently 28,286 active cases, which represent 6.18 per cent of the total positives.
Vaccinations: A total of 3,090,909 people have now received at least one dose and 2,570,677 are fully immunised. By provinces: 923,285 in Alicante; 1,344,228 in Valencia; and 303,164 in Castellón.
IMAGE: GVA
Contact Murcia Today: Editorial 966 260 896 / Office 968 018 268