Date Published: 27/07/2021
ARCHIVED

- Murcia launches a new campaign to reduce importation of plant pests
The Region of Murcia has launched a campaign to limit the introduction of invasive plant pests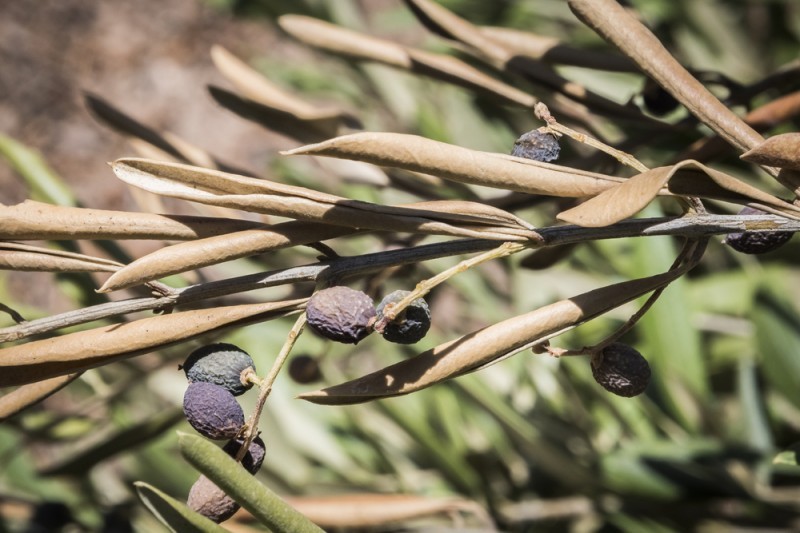 Image: The effects of Xyella Fastidiosa
'Let your memory be a photo, and not a plant' is the tagline for the campaign launched by the Region of Murcia this week, an initiative aimed at reducing the numbers of
non-native plants and seeds
being unwittingly brought into Spain. According to councillor Antonio Luengo, the campaign will go a long way to reducing the amount of pests and diseases which threaten the indigenous fauna in the Region.
Luengo stressed that 40 per cent of the losses that occur in
Murcia's crops
are caused by the effects of pests and diseases that not only wreak havoc on the economy, but also create a great deal of food waste. The introduction of foreign plant pests poses and a serious danger to the environment, and on many occasions harmful organisms reach the Region's fields when travellers unknowingly bring in plants from other countries.
Pests and diseases have caused the disappearance of large areas of cultivation and the disappearance of certain plant species, and trying to control and eradicate the problems has led to considerable costs to the regional government, and in turn, the tax payers.
For these reasons, the Region of Murcia is hoping to change the habits of travellers through the campaign advising against introducing non-native flowers, plants and seeds to the community. So far, 1,500 posters have been distributed around travel agencies and tourist centres, in addition to radio and TV broadcasts, at a cost of €15,000.
It has to be pointed out that none of the major pest problems mentioned above have been carried to the region by tourists; the picudo rojo was brought to Spain during the construction boom years by construction companies illegally importing palm trees for tourist urbanisations without obtaining the necessary heath certificates; the xylella fastidiosa is spreading across Europe from Italy, devastating olive tree plantations and the cochinilla del carmín, which has caused significant damage to prickly pear plantations, is carried by the wind, the silky threads carrying the beetles helping the problem to spread rapidly across southern Spain.
Climate change represents the single largest threat to the ecosystem of Spain, the warming Mediterranean encouraging non-native species to the waters of Spain and changing weather patterns favouring the introduction of non-native invasive species, generally reaching our shores via hosts such as birds, which can spread varieties of invasive seeds via excrement, on the bottom of boats, in the fur of animals or carried by the clouds of dust in the air, just a few of the many ways seeds can be spread naturally.
article_detail
Contact Murcia Today: Editorial 966 260 896 / Office 968 018 268