Date Published: 13/10/2021
Spain explores legalising recreational cannabis use
ARCHIVED ARTICLE
The use of marijuana for medicinal purposes is already being debated in Spain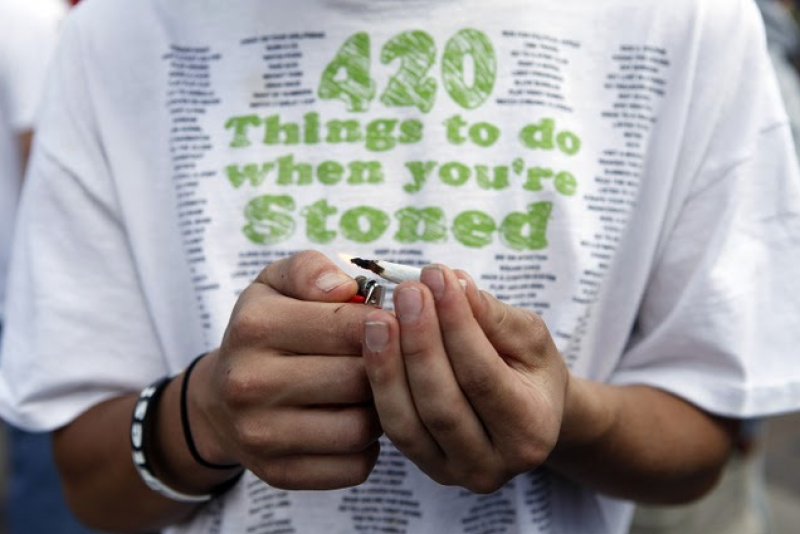 With 90% of the population of Spain in support of the legalisation of Marijuana, according to a study by the Centre for Sociological Research (CIS) and given that more than 70 countries have already decriminalised it, it would appear that Spain is relatively late to the party, but that all might be about to change. While Congress is working on
a proposal to regulate the use of cannabis for medicinal purposes
, three parties – Podemos, Mas Pais and ERC – have presented bills this week for comprehensive regulation of the drug, including its recreational use in Spain.
According to Carles March, a professor at the Andalucían School of Public Health (EASP), it is time for Spain to move with the times and recognise that cannabis has anti-inflammatory properties, is a muscle relaxant, helps with nausea and vomiting, is effective against chronic pain and, above all, with the terrible side-effects associated with chemotherapy. However, Mr March was quick to point out that there are less appealing aspects associated with this drug use, including aggravating bronchitis and emphysema. In extreme cases, cannabis can exacerbate mental health issues and can even have effects on memory and learning.
The PSOE has insisted that it has gathered evidence that the benefits of cannabis outweigh the negatives, after the Minister of Health, Carolina Darias, called for "scientific evidence" from a "clinical trial." However, José Carlos Bouso, a doctor of pharmacology specializing in the therapeutic properties of cannabis, believes she is missing the point.
"Cannabis improves the quality of life for many patients, which is the most subjective aspect of a disease", he said, reiterating that definitive 'evidence' would be impossible to obtain.
Spain banned the cultivation, production and sale of cannabis in 1967, six years after the United Nations convention on narcotics included it in 'list IV' along with the most deadly drugs, including heroin. It has since been removed, and a recent study by EDADES de Sanidad shows that it is the most widely used drug in Spain, with
37.5% of the population having tried it at some point
.
While the partys' proposals differ on the finer details, they do agree on the fundamental point that recreational cannabis should be legalised, albeit subject to stringent regulations.
Self-cultivation with a certain maximum number of plants or kilos
should be allowed, the politicians have argued, in addition to requesting that the sale of cannabis be allowed in authorised establishments as part of a regulated market.
Image: Archive
Address
C/Falucho 12, playasol 2, Bolnuevo 30877 Mazarron Murcia
Tel: +34 986 433 675 - 2pm to 8pm
Mobile: +34 609 801 594 - 8am to 8pm (whatsapp/call)

The Iberoptima company uses modern scientific technology to provide the best CBD oil to clients across the Murcia region
Iberoptima is a Mazarrón-based CBD oil, supplements and vitamin company which uses state-of-the-art 'Micelle' enhanced technology to provide the best product to their customers.
This technology increases the absorption rates of CBD oil (cannabidiol) from between five and ten per cent to nearly 100%, up to 15 times more than other companies who don't use Micelle enhanced products.
Micelle Enhanced CBD oil means that, instead of the products being dissolved in oil, which is not generally well-absorbed by the human body, the CBD compounds are coated
with a layer of microscopic ball-shaped molecules, which are carried faster and more efficiently through the human body, allowing clients to get more for their money, as fewer drops are needed to get the desired effect.
Iberoptima products are sold in 10ml or 30ml bottles with built in droppers and cover a wide range of substances including fish oil, vitamin B12, vitamin C, ginger as well as CBD and CBN oils.
The CBD oils are bottled in Switzerland using organic materials and are designed to be dissolved in water and taken as required, keeping in mind that fewer drops than usual will be needed thanks to the Micelle enhancement.
Prices start at between 20 and 40 euros for a 10ml bottle and increase for larger bottles or trio packs. Iberoptima also offer special deals for larger quantity wholesales.
The company are based in Bolnuevo, Mazarrón (in the South West area of Murcia) and are open from 8am until 8pm.
Contact Murcia Today: Editorial 966 260 896 / Office 968 018 268